Furnished Apartments for Athletes and Entertainers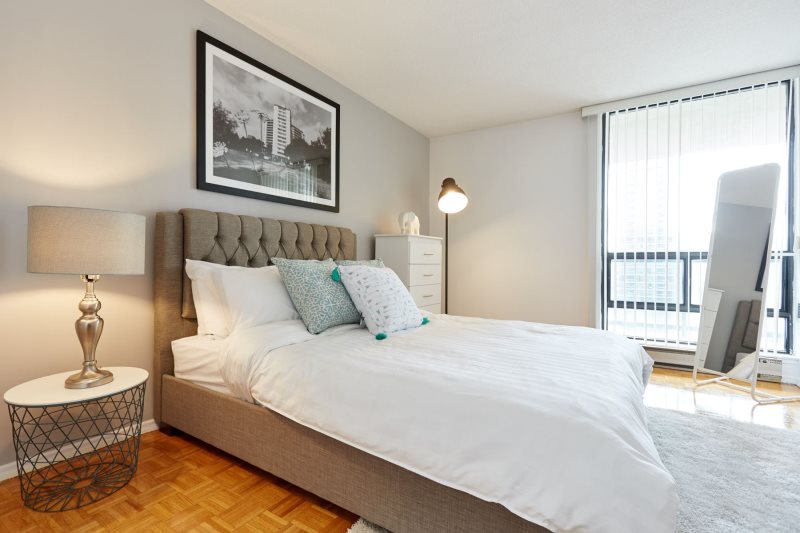 If you're a professional athlete, singer, or other entertainer looking for a place to stay here in Toronto, we have the perfect solution: fully furnished apartments for rent!
Olivia's Housing is dedicated to providing highly affordable furnished apartments for rent in Toronto, Canada, with all the amenities of home and dedicated staff on-call waiting for the chance to make your stay even more comfortable. We have extensive experience working with talented professionals and offering living arrangements which meet the demands of your job.
Have a hectic schedule? Several shows? Need to house an entire crew of support staff? No problem! Whatever your needs, Olivia's Housing has you covered.
Why Entertainment Professionals Call on Olivia's Housing for Furnished Apartments
1. Extensive selection
We own dozens of apartments, condos, and even townhouses across the greater Toronto area. No matter where you will be performing, we can put you – and your crew – in a luxurious suite which is near to your performance venue(s). For extra customization, let us know whether you'd prefer access to roads, public transit, or any of the other ways of getting around the GTA.
2. Flexible stays
We focus on short-term housing. That is, stays which will last for days, weeks, or months at most. That means no burdensome contracts like you typically have to sign with traditional apartments. We're as flexible as a hotel, but while offering so much more.
3. Live in comfort
Our suites are fully-furnished, with all the comforts and amenities you need. You get a fully-appointed living room, one or more majestic bedrooms, full kitchens, dining areas, lovely bathrooms, and more. You also get large flat screen TVs and high-speed Internet access, if you need a little R&R between appearances.
4. We are here to serve
We go above and beyond when it comes to personalized services! For an extra fee, we can handle your grocery shopping, cleaning, or even your cooking. We also have a personalized concierge service which can handle almost any service on your behalf, within reason. We know you're busy, and we'll happily handle anything you need done.
5. Affordable comfort
Best of all, our prices are highly competitive! We offer as many, or more, amenities as a typical luxury hotel, but at much lower prices. You and your crew can live like Kings and Queens, without overpaying.
In short, when you need furnished apartments for rent in Toronto, Canada, just call Olivia's Housing!

Looking for short term rental?
Submit the form below to check AVailability or ask a question