When it comes to temporary housing in Toronto, we understand that there are many options for you in Toronto, such as a hotel or major temporary rental website. However, we also know that it's important to have a place that feels safe and secure. Even if it's only to bridge a gap between two long-term homes or to provide a place to stay while you hunt for your perfect home.
Moving is stressful enough without having to worry about your finances or having your term cut short without advance notice, especially if you are coming from out of the country! That's why you need a temporary home that won't break the bank or add any extra stress to your life. You deserve only the best temporary housing Toronto.
At Olivia's Housing, our commitment is to provide the absolute best short-term temporary housing in Toronto. To do this, we ensure that all our rentals are fully furnished with all the essentials and more, in safe, pre-selected areas of Toronto. We will also never cancel on you or leave you stranded at the last minute! Here, we'll explain what makes renting with Olivia's Housing so great and why we are the best choice for your temporary home here in Toronto.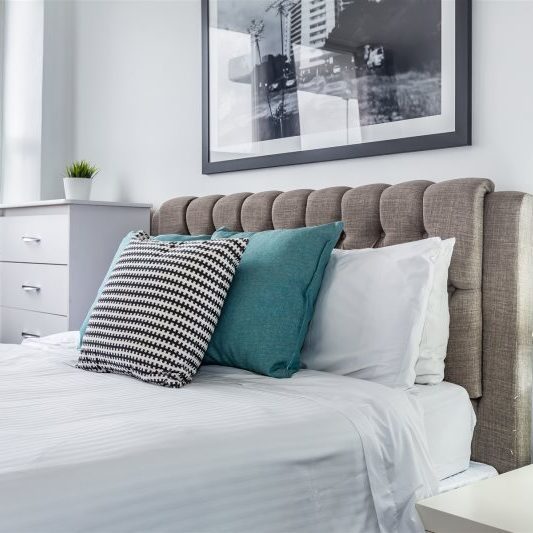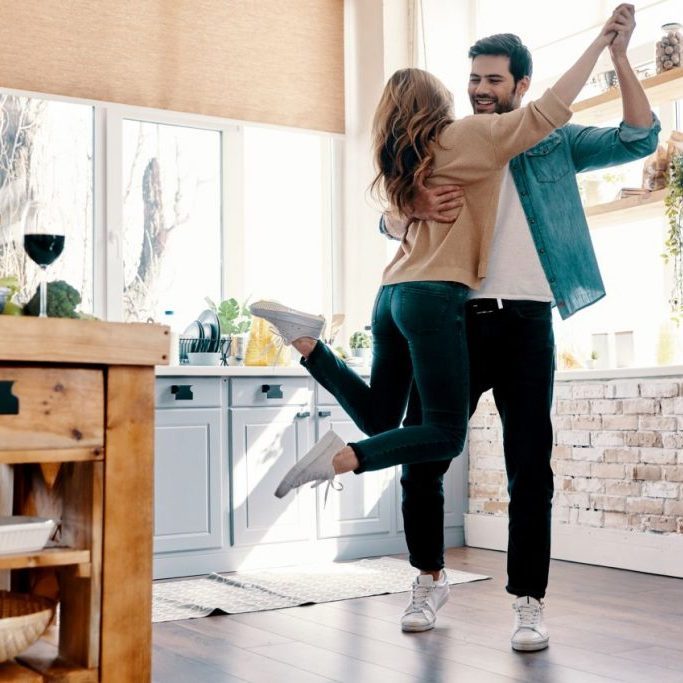 Part of the Olivia's Housing guarantee is to provide a fully furnished rental home for you and your family. This means more than having a bed and couch though, as we're sure you know. Because of that, we also provide towels, bedsheets, pots, pans, and the like. Many of our renters are immigrants or students, who may not have these on hand, or want to move them with you into your temporary home. Fully furnished rentals will help alleviate some of your moving stress and make your temporary rental feel like home.
Aside from furniture, we also offer premier cable with over 170 channels and unlimited high-speed internet in all of our properties- we don't cut any corners here! If you're moving in with your family, you can also reach out to us ahead of time to have a crib or playpen ready for your move in. And if you're bringing a furry friend, we also have a variety of fully-furnished, pet-friendly homes.
When it comes to furnishing your apartment, we also offer full-service housing for an additional fee, depending on your needs. These can include grocery shopping, weekly/bi-weekly/monthly cleaning, airport pickup or drop off for new arrivals, and even in-home chefs or personal trainers, because furnishing your home goes beyond just having furniture. Our commitment is to make you feel at home, no matter how long you stay with us.
Safe, Secure & Clean Temporary Housing
Not only are your homes fully furnished, at Olivia's Housing we guarantee your home will be safe, secure, and clean to give you peace of mind. This means that when we select properties, we only choose those in the very best locations in Uptown, Midtown, and Downtown Toronto. We screen all locations for those that are safe, family-friendly, and in desirable areas such as Yonge and Eglinton and Yonge and Sheppard.
Another part of your safety and security guarantee means that all our properties are located along the subway line and near to supermarkets and other essential stores so you can ensure you have everything you need nearby, and make it easy to get to work, school, or wherever else you need to be!
Cleanliness can be a concern for many moving into a new home, especially if it is a temporary rental. We pride ourselves on providing homes that uphold the highest standards of cleanliness. We clean all our temporary housing properties prior to your move in, and once you leave so that they are ready for the next rental. You can also request cleaning services to keep it clean without you having to lift a finger!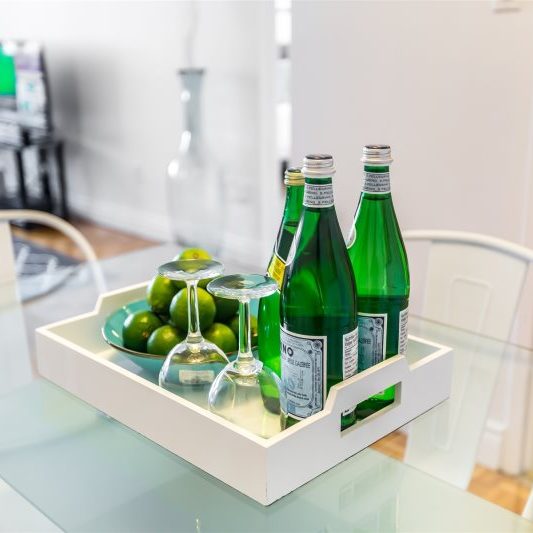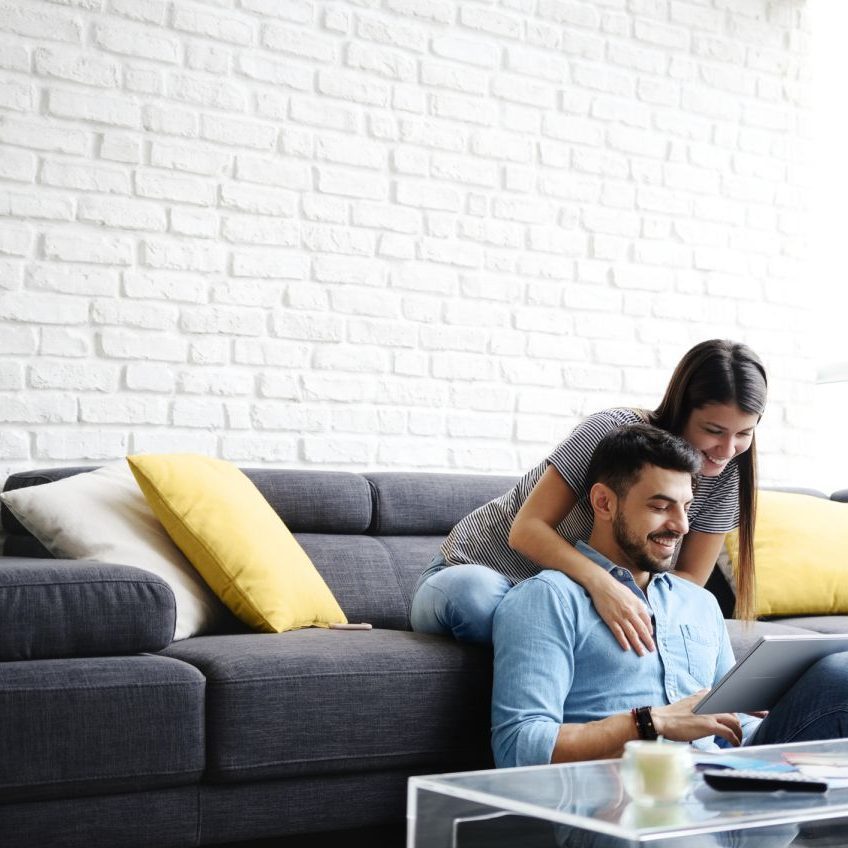 Feel At Home
with Olivia's Housing
At Olivia's Housing, we strive to provide the premier temporary housing Toronto, because we know how hard it can be to find long-term or permanent housing in today's market. Ensuring you have the perfect space is our top priority, which means we commit ourselves to provide the best service. This includes furnishings, safe housing, and a no-cancellation guarantee.
All of our rental homes are fully furnished, including internet and kitchen supplies so that you don't have to worry about bringing anything with you or worry about missing out on your favourite tv show. Internet access also means you can hunt for your permanent home while enjoying all the comforts of Olivia's Housing! We also provide rentals only in safe, pre-approved areas of Toronto in hotly desired areas with easy access to the subway and all the essentials for your daily life. Best of all, we'll never cancel your reservation or leave you stranded.
If you'd like to learn more about our commitments and how Olivia's Housing can help you find temporary housing in Toronto, call us at 1-800-288-9894 or email us at info@oliviashousing.com!
When you book with Olivia's Housing, as soon as your temporary lease agreement and payment are processed, your reservation is guaranteed! Even if you are coming from out of the country, we make arrangements to ensure this is completed for you ahead of your arrival.
A guaranteed reservation means that we can't cancel on you last minute, or change your housing without your consent. You also have up until 30 days prior to your reservation to cancel, because we know your situation can change! We also offer extensions just in case you decide you want to stay a bit longer, with the same guarantee.
Our no cancellation guarantee will ensure you have somewhere safe and secure to stay and won't be left without somewhere to stay at the last minute. Our commitment is to help you find premier temporary housing in Toronto while you hunt for your perfect long-term home.
Temporary Housing in Toronto