Concierge Services For Toronto Furnished Apartments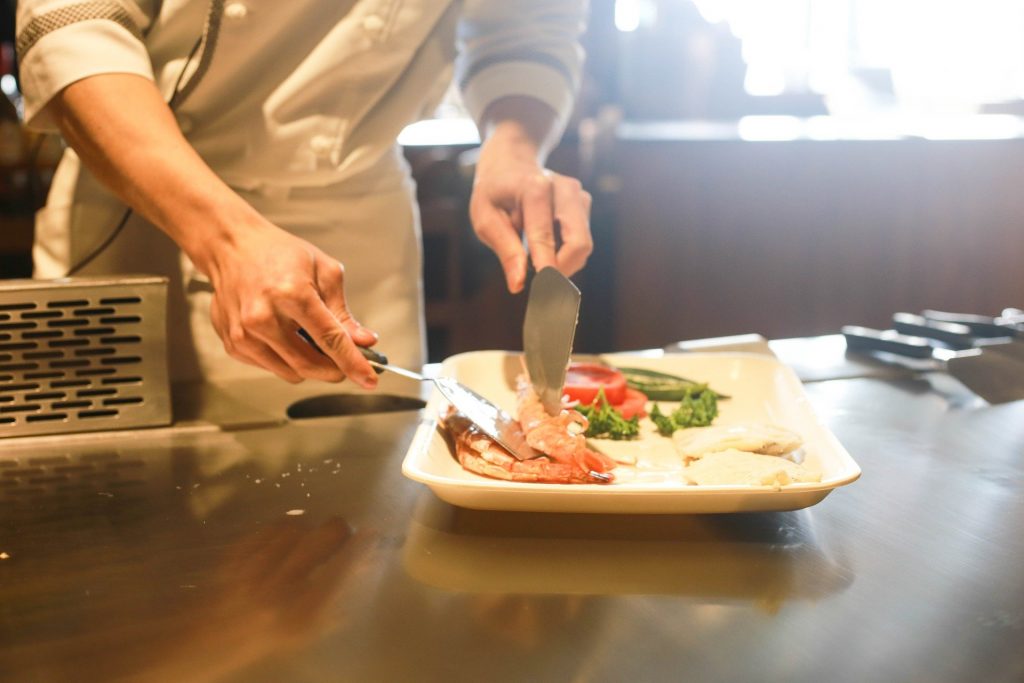 Business is booming, and more people are looking for short-term monthly rentals in Toronto than ever before. You have a lot of choices on the market, ranging from standard hotels to home rentals.
So why choose Olivia's Housing for your short-term monthly rentals in Toronto?
There are plenty of reasons, including our reasonable prices, our fully-furnished suites, and our dedication to providing you with the best possible living experience. However, where we truly go above and beyond is our concierge services – and for a lot of renters, that's what truly makes the difference when picking a housing option.
Olivia's List Can Be Your Toronto Concierge
We want your stay in Toronto to be as comfortable and stress-free as possible, so we offer a full variety of optional concierge services along with our standard rentals. No matter what you need to make your stay in Toronto amazing, we can probably make it happen!
For starters, every apartment we rent out has been fully furnished by our own professional designers to be as welcoming as possible, with everything you need included standard from beds to TVs to Internet service. You can walk right into an Olivia's Housing home and immediately feel at home. Then, you can choose from a variety of extra services that include:
Grocery shopping: We get it, life can be incredibly busy when there's many moving parts and you're in between places. Running errands, or picking up groceries can take away from valuable free time or catching up on other important tasks. We try to make the moving transition as easy as possible for our clients, so if you'd like, you can simply walk into your home with your fridge fully-stocked! When your to-do list is a mile high, just send our dedicated concierge services team a grocery list and we'll happily arrange for a drop off at your beautiful short-term residence.


Airport pickup and drop-off: Arranging transportation, especially in a new city can be difficult when you're still not familiar with the area or the transportation options available! There's no need to stress over arranging transportation to and from the airport. We'll work with you to ensure your transportation is fully taken care of.


Other transportation: Here in Toronto, there are plenty of public transportation services available, from street cars to the subway, buses and trains! However, spending time mapping out routes and accounting for walk time can add to your total trip time. If you're new in town and happen to be in a rush, it may not be the most efficient way to get around! Our concierge team will help you plan out a travel route and organize quick and easy transportation so you can be in the right place at the right time. If you're looking to arrange travel for additional family members or larger groups, just let us know and we'll take care of it!


Full housekeeping services: Finding time to unpack your belongings, adjusting to your new home, and other moving-related tasks can be incredibly time consuming! It can be difficult to maintain your new space when you're still in a transitioning period. If you'd like assistance in housekeeping, we offer a variety of options including weekly, bi-weekly, or monthly services. After reviewing the services we offer, you can select the housekeeping option that best fits your lifestyle and budget! If you'd prefer a one-time house cleaning, or have any other housekeeping requests, we will certainly find a solution for you!


In-home chef: Everyone that has experienced the moving process understands the difficulty in finding time to cook at home. While takeout is a practical option, it can easily become boring and repetitive. Sometimes, you just need a solid home-cooked meal! After all, why go to a restaurant when we can send a professional chef to you for an evening? They'll handle the cooking and cleanup from start to finish. If you have any dietary restrictions, simply notify us and we'll ensure the chef caters to your preferences. Plus, if you have additional family members or children staying with you, our chefs can whip up delicious kid-friendly meals as well.
In-home masseuse: It's always important to schedule in some self care time into your routine, especially if you feel that you can't find the time! Allocating even an hour to a relaxing masseuse can not only contribute to improved physical health, but mental wellness as well! Our team at Olivia's housing can arrange for an in-home masseuse so you can feel relaxed within the comforts of your new short-term rental. Just let us know when you have an opening in your schedule, and we'll make it happen!


In-home fitness trainer: For many, maintaining a healthy exercise regimen contributes to a consistent daily routine, and that can really help when you're moving! If you're looking to get back into a workout routine, or create a new one, just let us know! After outlining your training habits and preferences, we'll set you up with a trainer that can help you achieve your fitness goals.
If we're missing any services that you are interested in, we'll work to make it happen. Ultimately, our team is committed to ensuring our clients are happy with their stay, from the design and functionality of the space itself, to the additional services we offer!
You simply won't find this level of dedication from other short-term monthly rentals in Toronto. Contact Olivia's Housing directly to learn more!

Looking for short term rental?
Submit the form below to check AVailability or ask a question