Corporate Housing Toronto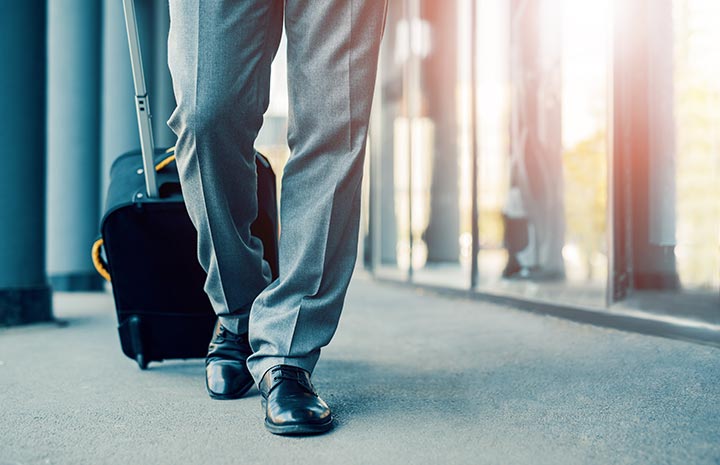 Corporate Home Rentals Toronto
The city of Toronto is considered to be Canada's financial hub.
Filled with millions of residents, visitors, and businesses, it's no surprise that you can find top quality corporate housing in Toronto. It's fairly common for those in corporate settings to visit Toronto short-term for various projects and business relocation, while requiring corporate home rentals. Whether you're an employer looking for executive corporate living to house a consultant in Toronto, or you're an individual living in Toronto short-term for work, finding a safe, comfortable and convenient home are top priorities.

For those with jobs that require extended stints in unfamiliar locales, hotels may not be the best choice. You never feel quite at home and living the hotel lifestyle can get expensive – for the business traveller and for the company.

That's why Olivia's Housing provides the best corporate short term rentals in Toronto!
Corporate Housing Toronto
It's common for corporate home rentals to also be referred to as: corporate housing, executive apartments, corporate apartments, serviced apartments, temporary housing, or short-term rentals. Typically, the average stay in corporate home rentals are two to three months, though Olivia Housing can accommodate corporate short term rentals for as little as 28 days, to over one year.
Olivia's Housing offers full services and fully furnished, corporate home rentals and corporate housing in Toronto. All you need to bring is your suitcase and food for the fridge! We'll provide everything else! From essentials like linens and furniture, to the minor home details like cookie sheets and clothes hangers.  Everything you need to enjoy that executive corporate living, Olivia's Housing will take care of.  For Toronto, when it comes to corporate housing apartments, no one beats Olivia's Housing!

Corporate housing in Toronto is often is located in apartments or condominiums.
Traditionally, business travellers were the main users of corporate housing apartments. Think of someone assigned to train a remote client or a team getting a project off the ground in a new city. Not a business executive or traveling consultant? No problem! Corporate housing in Toronto is popular with a broad cross-section of people in need of short-term accommodations.
Corporate housing apartments may be suitable for:
Families in between homes

Families displaced from their homes by insurance claims

New immigrants to Toronto, looking for the right neighbourhood to call home

Real Estate Companies

Investors

Insurance Companies
The high price of hotels has made corporate short term rentals and those who enjoy executive corporate living popular in Toronto. Corporate short term rentals meet the needs and expectations of a wide variety of travellers, temporary residents, and even those planning to make Toronto their permanent home. Olivia's Housing can assist anyone with varying needs for corporate home rentals.
Corporate Home Rentals For Business and Consultants:
We especially understand our business travellers, who often use corporate housing, as do government employees, and visiting professionals on extended assignments. Corporate housing apartments are particularly useful for relocating employees, especially corporate executives. In fact, the Corporate Housing Providers Association reports that relocation is the reason for the extended stay 40% of the time. 
Relocating employees may live in corporate housing apartments temporarily, to try out a neighbourhood, while selling their old house or finding a new house in Toronto. There's no pressure to buy or rent a new home immediately when you have a comfortable and affordable corporate housing. Another advantage of corporate short term rentals, is if a new city or position is not a good fit, there's no lease to break.

Some of the most common industries for corporate housing Toronto clients include:
Healthcare, such as travel nurses and medical researchers.

Entertainment, such as stage performers and film crews.

Energy, such as oil and gas exploration workers.

Professional services, such as consultants.

Government and military, such as reassigned service members.

Manufacturing and construction, such as project managers.

Finance and banking, such as auditors.

Technology, such as contracted programmers.
Corporate Housing Toronto Client Care
What separates Olivia's housing from other corporate housing in Toronto, is our careful attention to detail. We understand the needs of people working in business and consulting, and how homes that are fully furnished and move-in ready, can make all the difference. For those looking for affordable corporate housing fit for families, our corporate home rentals come complete with decor, utensils and other household goods. For families in between homes, our corporate short term rentals are ideal! You can keep all of your personal belongings packed and ready for your forever-home, while using all of the housewares provided in our furnished apartments.
We've considered the lives of our clients while designing and developing our corporate housing apartments, from the neighbourhoods to amenities included. All of our homes are located in prime neighbourhoods near public transportation, grocery stores, and other convenient places. Many of our corporate home rentals are pet-friendly and include amenities like pools, gyms and more. Upon request, and for your convenience, we offer additional services for executive corporate living at extra costs. Our extended services include airport pickup and drop-off, housekeeping (weekly, bi-weekly, and monthly), professional home chefs, home fitness trainers, and in-home massages. Our goal at Olivia's Housing is to make your moving transition period as easy as possible with our supreme corporate housing in Toronto. Let us do the work! You relax and rest assured we will make you feel at home in our corporate housing apartments!
Why Choose Corporate Housing Toronto?
Corporate housing has also become popular for interns, such as medical interns, and business interns.
We know how much energy and time interns spend on work, that is why corporate housing apartments are an ideal choice. Rather than going to the trouble of arranging for utilities, furniture, and housewares, simply pay one fee that takes care of everything, and enjoy stress free corporate housing.

Rather than having to spend your off-hours in a cramped hotel room, you can spend your already limited free time in a beautiful, fully furnished corporate home. Some of our furnished apartments have access to game rooms, hot tubs, barbecues, fitness facilities and more! For those that aren't quite used to the colder months in Toronto, we even offer short term rentals with access to Toronto's underground path!
Homeowners temporarily displaced by a fire or other disaster may also choose corporate housing. In these situations, insurance companies shoulder the cost of putting claimants up in a housing of "like-kind" while their homes are being repaired. Corporate short term rentals can make you feel like home, especially if you are going through a trying time.


Having a real home to yourself can mean that you can feel comfortable within your own space, prepare your own meals, and live freely without having to check-in with hotel staff and cleaners regularly. We value privacy and our corporate home rentals reflect that. Olivia's housing provides the best alternatives to traditional hotels while enabling you to explore Toronto as a local.
You'll be able to enjoy all the pleasures of home life in our corporate home rentals, without having to invest resource or time in house ware, long commutes, or furniture.
What Are The Benefits Of Corporate Home Rentals?
Corporate housing in Toronto are most often in apartment and condo buildings near major employers.

One might think of corporate housing as a happy medium between a hotel stay and renting a furnished apartment.

Like a house or apartment, corporate housing apartments offer a high level of privacy and features many of the comforts of home. After all, there's no need to dine out or order room service every night, since corporate short-term rentals feature full kitchens with pots, pans, dishes, and utensils. And unlike many extended-stay hotels, you can choose corporate housing in Toronto that's located in a residential setting.
What Can You Expect From Corporate Home Rentals In Toronto?
You should be able to expect the following from your corporate short term rental:
Full kitchen

Fully furnished

Residential setting (if desired)

Close to public transport

Access to amenities and conveniences such as grocery stores, restaurants and cafes

Safe and secure

Friendly communicable staff and assistance

Option for increased services such as cleaning service

On site laundry facilities

More cost effective than long-term hotel stays

Home-like feeling

Flexible lease terms and short-term rental agreements

Privacy

Additionally, many corporate home rentals enable access to swimming pools, fitness rooms and saunas

 
Let Olivia's Housing help with all your executive corporate living needs!
Corporate Housing Toronto Value Promise
We are  proud to offer the best value and pricing for corporate housing apartments in Toronto, and offer a lowest price guarantee.
If you show us a quote for furnished corporate housing in Toronto comparable to ours, we will beat the price by at least 5%! Our team is always available to assist you through your moving transition and will happily work to resolve any issues or answer questions.
Find Corporate Housing Toronto Today!
Call us today to reserve your furnished corporate apartment rental in Toronto:

1-800-288-9894
oliviashousing@gmail.com
Looking for short term rental?
Submit the form below to check AVailability or ask a question