SHORT TERM RENTALS IN TORONTO CANADA
Olivia's Housing prides itself on providing short term rentals in Toronto Canada units feel just like home. Whether you're on the road for work or travel, we want to give you the conveniences of home so you can live out your regular lifestyle during your stay. Located in some of the best neighbourhoods in Toronto, spaces come live-in ready, completely eliminating the stress of having to furnish the space or bring extra towels and sheets. Upon arrival, tenants are encouraged to make themselves right at home with the incredible amenities offered.
If you're considering booking short term rentals in Toronto, Canada with Olivia's Housing but have some questions in mind, here are some FAQs we encourage all potential guests to look over. If there's something we haven't covered, feel free to contact our rental team directly or call our office line.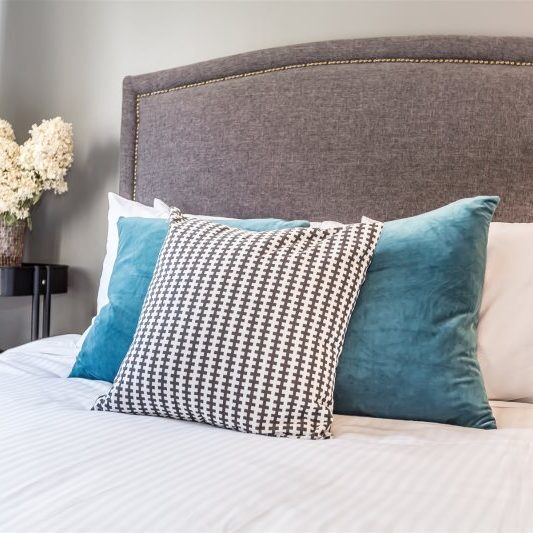 If you have any specific questions about our short term rentals in Toronto Canada offered or would like to speak to someone directly, don't hesitate to call our office at 1-800-288-9894 or e-mail us at info@oliviashousing.com . We would love to help you book one of our furnished apartments.
Depending on locations we have a 3 day minimum to over 1 year plus stays.
E-mail transfer, Paypal, Bank draft and international bank wire
All our apartments are a smoke free environment. 
Parking is not included in the rate, but is available for daily & monthly rental rates.
Check in time 3:00 PM and check out time 11:00 AM
Included all utilities such as heat, hydro, water, premium cable tv & unlimited high-speed internet.
Our dogs are an extended part of our families, which is why we understand clients may want to bring them along during their extended stay. In order to accommodate this request, we offer several pet-friendly suites to choose from. Please note we do have a certain breed, size and weight restrictions and also a $200 one time pet fee that applies.
Yes, we are child friendly apartments.
If a guest wishes to cancel their reservation for short term rentals in Toronto Canada, they must submit in writing to OLIVIA'S HOUSING INC, within 30 days of their scheduled arrival date. If a guest decides to cancel for any reason after that, the rental fees cannot be refunded and the reservation must be honoured.
Looking for short term rental?
Submit the form below to check AVailability or ask a question