3 Reasons To Choose Short Term Rentals For Business Trips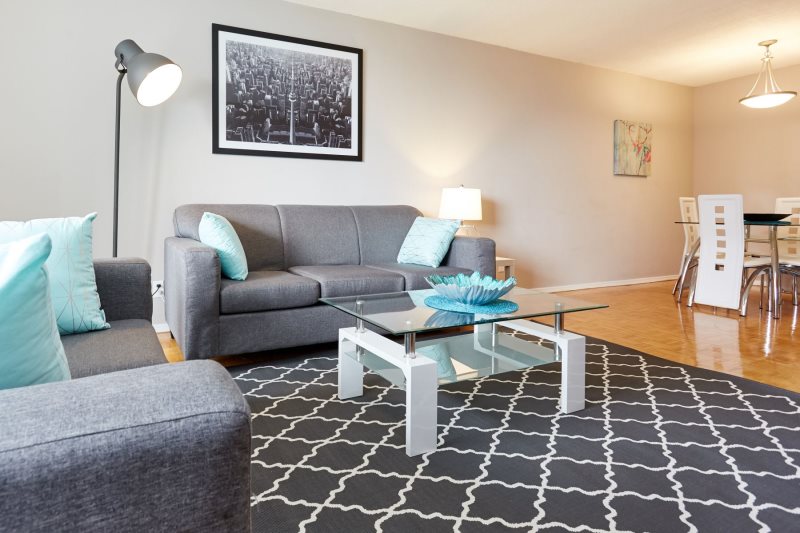 The city of Toronto is a booming hub of business, seeing huge numbers of businesspeople coming for short-term stays. This obviously creates the question of where to stay, when you will only be in town for a week, a month or maybe several months. The obvious choice is some sort of hotel or motel… but Olivias Housing offers a much better option, a short term fully furnished and serviced apartment.
In fact, our short-term apartment rental options are considerably less expensive than a hotel or even a motel. You get a bigger space for a better price, it's a no brainer!
Ultimately, choosing a furnished apartment for your Toronto short-term stay offers numerous benefits over the alternatives, and no real drawbacks.
Why Business People & Consultants Should Choose A Furnished Home Rental When They Visit Toronto
1. Everything you need, under one roof, at one set cost
When you choose a furnished home for your short-term Toronto stay, you get everything you need to live comfortably. The only things you need to bring are your suitcases and some food for the fridge. (And with our concierge services, we can arrange for a stocked fridge too, if you set it up ahead of time.)
Everything is included in a single bill. There's no hassle of trying to set up Internet service, or any other single-service negotiations. We handle everything.
2. Live in style
We pride ourselves on maintaining truly excellent houses and apartments which anyone would be proud to live in. Furniture and fixtures are kept up-to-date. You get modern electronics, including a flat-screen TV (most are smart tvs), and high-speed internet included at no extra charge. It's a perfect headquarters for your Toronto visit, and potentially even your hub for entertaining your clients and other VIPs.
3. Try the best Toronto neighborhoods
We have homes and apartments across Toronto, including some of the best and trendiest neighborhoods like Yonge & Eglinton and downtown Toronto. You can experience Toronto's incredible nightlife and local culture, while wining and dining in the best spots around the city – all conveniently located near your short-term rental.
Olivia's Housing Makes Your Toronto Stay Amazing
Whether you're here for a long weekend, or for an extended business venture, Olivia's Housing lets you live in style. See our available homes!

Looking for short term rental?
Submit the form below to check AVailability or ask a question