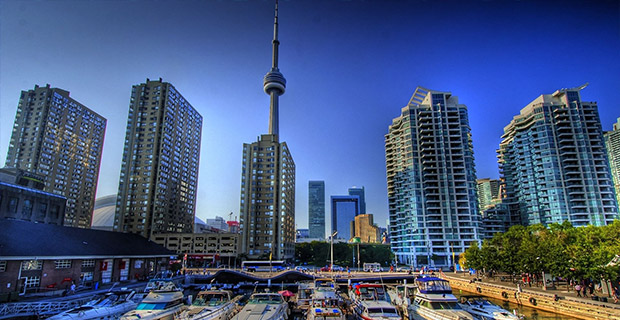 Corporate Housing For Travel Agents & Relocation Specialists
Olivia's Housing has a long-standing partnership with the travel industry, and for good reason. There's a clear link between the needs of corporate travel managers and relocation specialists, and what we have to offer.
As a travel agency or relocation specialist, booking corporate housing and temporary accommodations for all types of travelers can be extremely challenging even for seasoned corporate travel managers. That's because different companies have various requirements, needs and time constraints specific to their business. Of these requirements, the top priorities are typically location and convenience.
Olivia's Housing understands the complicated mix of conditions within the travel industry and has become a trusted resource for all things temporary housing. We boast an enviable inventory of furnished apartments in prime locations throughout Toronto, easing corporate travel managers' efforts to find ideal rentals to suit every organization's needs.
Our roster of temporary rentals in Toronto include a plethora of convenient features that travel managers can handpick from for clients. Many of our properties include direct access to Toronto's underground path (perfect for chillier days), short-term rentals in the core of corporate Toronto, and pet-friendly abodes. If your travel business chooses to partner with us, we'll ensure that both you and your clients are pleased with the quality of our services and spaces.
The team at Olivia's Housing goes above and beyond to provide not just basic necessities to our visitors, but homely touches that create the best cozy and comfortable environment. Unlike hotels, our wide collection of homewares are included in your temporary home rather than at an additional, inconvenient cost per product. Your clients can easily bake cookies with sheet pans stored in the kitchen, avoid wasting time picking up garbage bags and kitchen liners from the store, and use the provided cooking utensils to make delicious homemade meals. Our homes are ideal for those in between homes as they won't even need to unpack boxes of carefully packed homewares. I
If you're looking to find temporary homes for travelling clients, our homes include many desirable amenities, such as pools, home gyms, community areas and more.
We offer standard inclusions across all of our temporary housing spaces, including premier Rogers cable, unlimited wireless internet, and all utilities. The team at Olivia's Housing wholly understands the stresses of relocation, adjusting to new workplaces and commuting around new cities–that's why we've tried to simplify your short-term travel as much as possible!
We've collected a set of services that are available by request to reduce your to-do list, and help maximize precious downtime. These guest and concierge services include airport pickup and/or dropoff, professional personal chefs, home massages, grocery shopping, housekeeping (weekly, bi-weekly or monthly), and even professional home fitness trainers. Our suites are entirely move-in ready–perfect for those in between places.
If you're a travel relocation expert struggling to find fully furnished and fully functional spaces for young families, individuals, or those with pets, look no further! If we don't have a space that fits the needs of your clients, we'll do our best to fit them with the perfect space. For families with young children, we'll provide cribs or playpens at request. If you're looking for additional services, one of our team members will happily assist you in locking down a temporary home offering those services.
Here at Olivia's Housing, we offer consistent, dedicated customer service. We offer the fairest prices and best value for fully furnished temporary housing in Toronto. If you're still not pleased with our rates, you can present a similar space with a quote and we'll beat by at least 5%!
Through the years that we've been operating, our clients have always commented on our client-first direction. We don't believe in nameless faces and will do our best to develop strong long lasting relationships with all travel relocation specialists that come our way! If you're looking to provide Toronto's best temporary housing to your clients, contact us today!
We offer:
Group placement capabilities
A single point of contact
Full-service facilities and amenities
oliviashousing@gmail.com
1-800-288-9894
Looking for short term rental?
Submit the form below to check AVailability or ask a question