Separating and Need A Place to Stay? Try an Affordable Short-Term Rental in Toronto!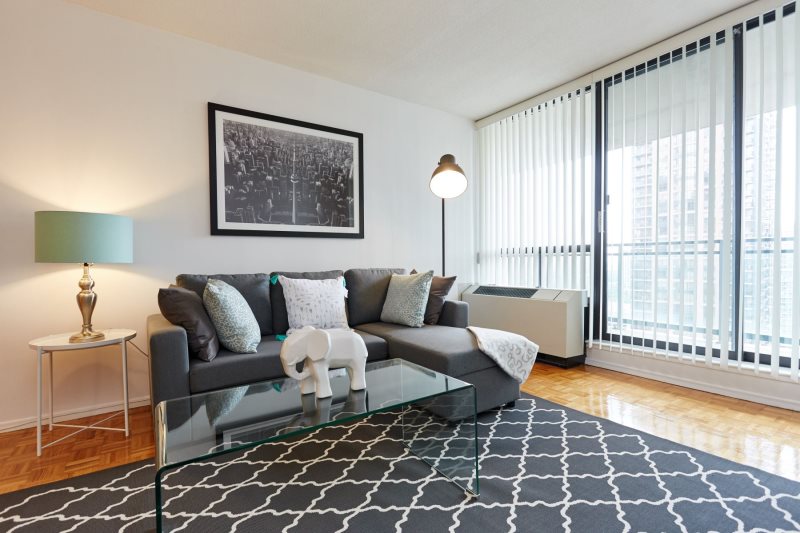 Any sort of divorce or separation is difficult – but affordable short-term rentals in Toronto can make it a little easier!
We understand that sometimes partners need time away from each other, or even have to live separately for legal reasons. This is hard for many reasons, but it's especially tough for the person who has to move out and find another place to live. Temporary housing can be hard to come by, and all too often means staying in a dirty uncomfortable motel – possibly for weeks, or even months.
At Oliva's Housing, we offer an alternative for people in Toronto: fully-furnished affordable short-term rentals. We're less expensive than staying in a nice hotel while offering far more benefits.
Why A Toronto Short-Term Rental Makes Sense During Separations
1. Live comfortably
When we say fully furnished, we mean fully furnished. Our short-term rentals have all the comforts of home with full bedrooms, kitchens, dens, and more. The furnishings are tasteful and upscale and immaculately maintained in between guests. That also includes large flat screen TVs, cable, and high-speed internet in most cases.
With Olivia's Housing, you don't have to downgrade your lifestyle simply because of a separation.
2. Extensive guest services
When going through a difficult period, you may not have time -or the desire- to do all the usual chores and maintenance tasks. With Olivia's Housing, we can do them for you! We offer additional paid services to handle matters like cleaning, grocery shopping, or even providing an in-suite cook to prepare your meals. We also have a custom concierge service which will endeavor to meet any additional need you might have.
3. Try out a new lifestyle
You don't have to view your separation as a setback! We offer suites in all of Toronto's nicest neighborhoods. This could be the perfect first step towards your new life! Try living in Yonge & Eglinton, or in a prime downtown condo. Get to know a new neighborhood and make new friends. That can make it so much easier for you to transition to life on your own if that time comes.
For Easy Affordable Short-Term Rentals in Toronto, Choose Olivia's Housing
Olivia's Housing is Toronto's trusted source for well-furnished short-term apartment rentals with all the amenities of home. If you need a place to stay for weeks or months, take a look at our selection of amazing suites!

Looking for short term rental?
Submit the form below to check AVailability or ask a question