Why Business Travelers Choose Olivia's Housing for A Short-Term Rental in Toronto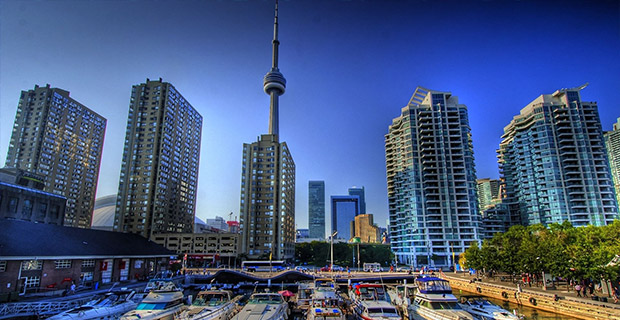 August 2018 – With so many people coming to Toronto – be it for business, pleasure, or to find a new home – there are plenty of companies offering apartments for short-term rental in Toronto. Yet once people have tried Olivia's Housing, they rarely look anywhere else for furnished apartments in the city.
In particular, we offer special services and amenities aimed specifically at business travelers – making your life easier, and also making things easier for your employer as well! That's just part of the reason so many choose us for their short-term housing needs.
Why You Should Choose Olivia's Housing for A Short-Term Rental in Toronto
1 – When we say, "fully furnished," we mean it.
We pride ourselves on the quality of our apartments. Everything you could want in a suite is included; not just the bare minimum – and with impeccable design. Your living room includes plenty of seating. Your bedroom is as comfy as home. Your kitchen is fully stocked and ready. We even include all utilities, including high-speed internet.
Once you walk in the door, you have everything you need.
2 – Group placement services
Are you coming as part of a larger group? We are happy to work with your employer to see everyone placed in excellent fully-furnished Toronto suites. We have contacts and locations around the city and can accommodate just about any reasonable request. Some of our apartments even allow pets if you can't stand to leave them behind.
3 – Full-service concierge
We want your stay in Toronto to be as pleasant and comfortable as possible, so we are happy to arrange a wide variety of concierge services on-demand. These could include:
Car services, such as airport pickup/drop-off
Grocery delivery
In-room masseuse
Personal in-home chefs
Fitness training
Housekeeping
Basically, if you want something, give us a call and we can probably arrange it.
4 – Great locations around the city
No matter what sort of lifestyle you live, there's a neighborhood in Toronto that you'll love. From the bustling and oh-so-trendy Yonge and Eglinton to the quiet and restful Harbourfront area, there's something here for everyone. If you aren't sure where you want to stay, no problem. Our placement services are here to guide you.
Call Now for A Great Short-Term Rental in Toronto
Olivia's Housing truly stands out among furnished Toronto rentals. Browse our available properties, or contact us for booking information!

Looking for short term rental?
Submit the form below to check AVailability or ask a question