The Complete Guide To All The Paperwork You Need For A Toronto Business Trip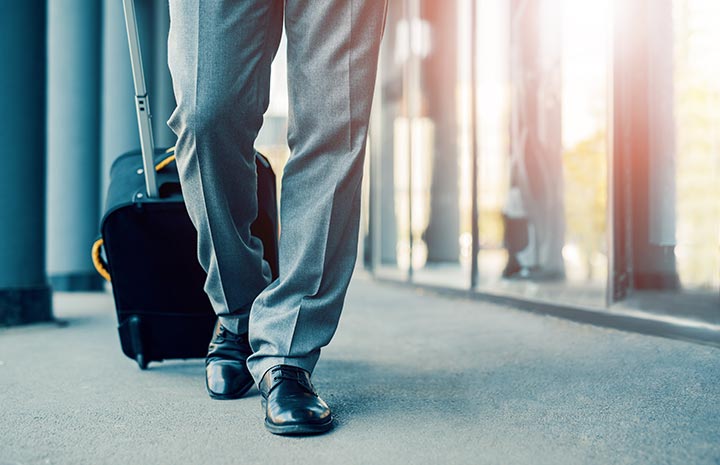 September 2018 – If you're coming to Toronto from the USA on a business trip, you have a lot of preparations to make! This ranges from selecting your short term rentals in Toronto, to making sure you have the proper paperwork in order. While Canada and the US have extraordinarily close ties Canada is still a sovereign nation and so proper protocols must be followed when crossing the border.
Here are some of the most important things to keep in mind.
1 – You MUST have a passport.
Make no mistake: the USA and Canada have relatively loose border security, but you do still have to have a passport to exit the USA and then re-enter it later. Be sure to plan ahead! The process of ordering a passport from your State Department can take a couple months, although it's also possible to expedite the process for an additional fee.
If you're planning on visiting Canada by road or boat, you could also opt to get a passport card. These are cheaper than standard US passports, but only valid in North America and cannot be used with air travel.
2 – Traveling to Canada often? Get a NEXUS card instead.
The NEXUS card was specifically developed as an alternative passport for people frequently crossing the US/Canada border. You get expedited passage across the border or can even enter, and exit based only on a retinal scan. Plus, unlike a passport card, the NEXUS card can be used when entering Canada on a flight.
3 – Planning on importing or exporting? Join the Customs Self-Assessment Program.
CSAP is a program designed to make it easier to move goods across the border. This is something you have to sign up for and be pre-approved. If you are accepted, you are allowed to self-assess your imports/exports and pay your duties without a lengthy inspection process.
4 – Notify your embassy in Toronto.
This isn't a requirement, but it's a good idea – contact your embassy and notify them of your travel plans. This is insurance against things going wrong. Should your possessions -including your passport- be stolen, it'll be easier to prove your identity. Or in case of severe accident, they'll know you're in the country and be better prepared to help.
Looking for someplace to stay? Olivia's Housing provides wonderful fully-furnished short term rentals in Toronto. Check out our available properties today!
Looking for short term rental?
Submit the form below to check AVailability or ask a question