The Best Coworking Spaces in Toronto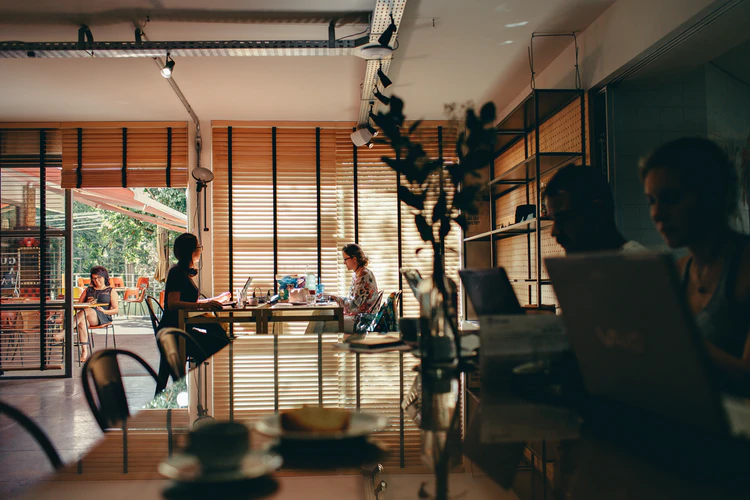 A lot of startup companies look for space they can work in temporarily until they can find the ideal location for their business. Freelancers or digital nomads also want a space they can work in while they're travelling or simply when they just want a new area to work on to focus better. There is a lot of coworking space in Toronto, it just takes time to find the best coworking spaces for your interests. Thankfully, this list narrows it down for you!
You probably have a certain checklist when looking for a temporary sanctuary to work on projects and deadlines, but these coworking spaces don't disappoint!
Top Picks For Coworking Spaces In Toronto: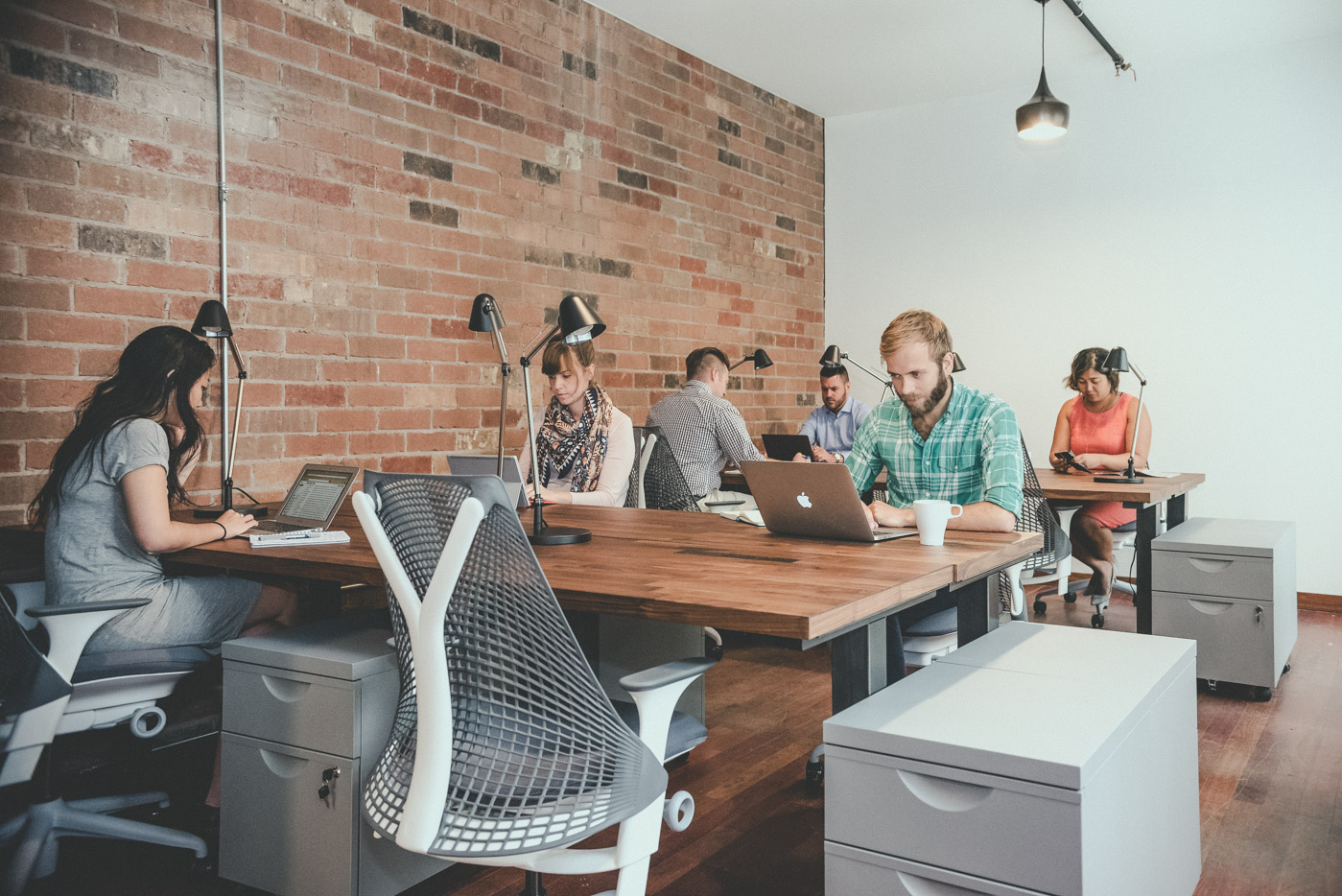 If you think of the best coworking space in Toronto, you would imagine plush chairs and natural light pouring in from glass windows to inspire creativity. Verkspace is the perfect place to be! It has two coworking spaces that cater to professionals on the move or start-up companies that need temporary spaces for their employees: there's one in 32 Britain Street, Suite 100 and another in 410 Adelaide Street West, Suite 220.
They offer $95 per month for the collective membership that grants you access to $50 in a 2-hour monthly meeting or boardroom credit, downtown mailing address, neighbourhood perks + benefits, and a member Drop In Rates. There's also a $495 a month plan that gives you access to dedicated desks complete with Herman Miller chairs, lamps and filing cabinets, along with other inhouse perks that your company can gain access to.
If you're closer to 32 Britain Street, Suite 100, you can easily locate it after a 5-minute walk from the Yonge line. It has a warm welcoming building that has an aesthetic of 'brick and beam' for that cozy feeling. Natural light pours in from windows, inspiring you to work on ideas and finish requirements. The building has this rustic feel, but it provides the same comfort as any modern office in the city – a fast and reliable Beanfield Internet and good Air Conditioning for all seasons.
But if you're closer to 410 Adelaide Street West, you will be able to access it easily as you can take: 01 Queen, 504 King and 510 Spadina to Union. This building features a convenient ground floor cafe, windows in every office for natural light, bicycle facility complete with secure storage and individual shower suites. This is definitely one of the best coworking space in Toronto city.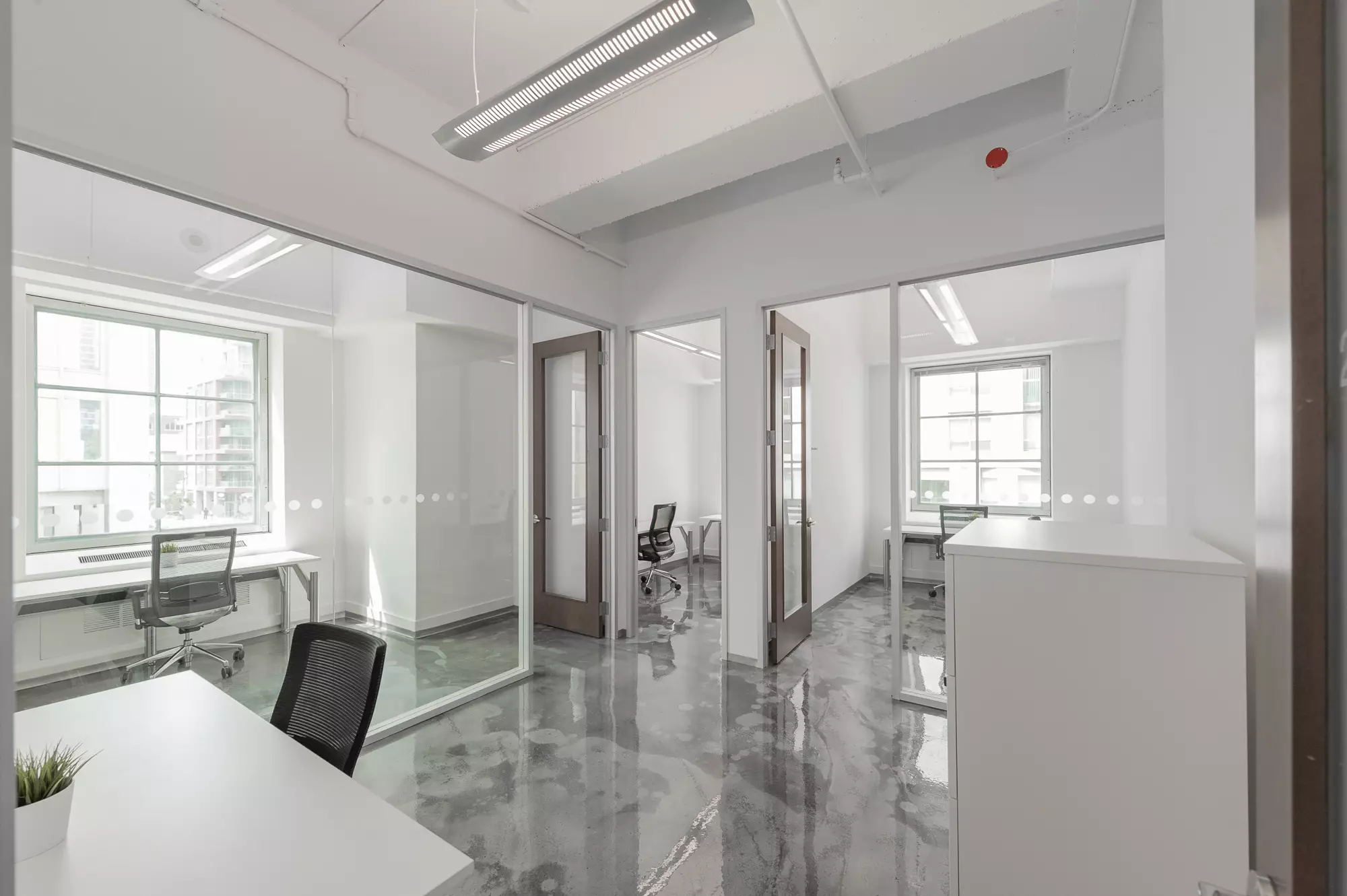 If you want something more professional and sleek, iQ Offices offer a modern approach for office spaces – perfect for start-up companies and freelance workers who needs to focus on pending projects and deadlines. Each room is designed with a white pristine look to influence workers to focus on their tasks rather than get distracted with small things. Each office is equipped with snacks and refreshments corner, neat meeting rooms, reliable and fast internet services, as well as printer machines and lounge areas. There are entertainment centres as well for after-work parties and lounges for a quick break from tasks.
iQ Offices have different branches throughout Canada: there are four locations in Toronto, one in Montreal, one in Ottawa, one in Calgary, and two locations in Vancouver. There are available agents on-site willing to help you and provide tours for inspection. Each location has its own charm, but all the same in cutting-edge internet connection and fully functional air conditioning for all seasons.
From small offices for single professionals to a small headquarters for a start-up company, this is the perfect office solution for you! With its branches scattered all over Canada to cater to young professionals, iQ Offices is one of the perfect coworking spaces in Toronto city.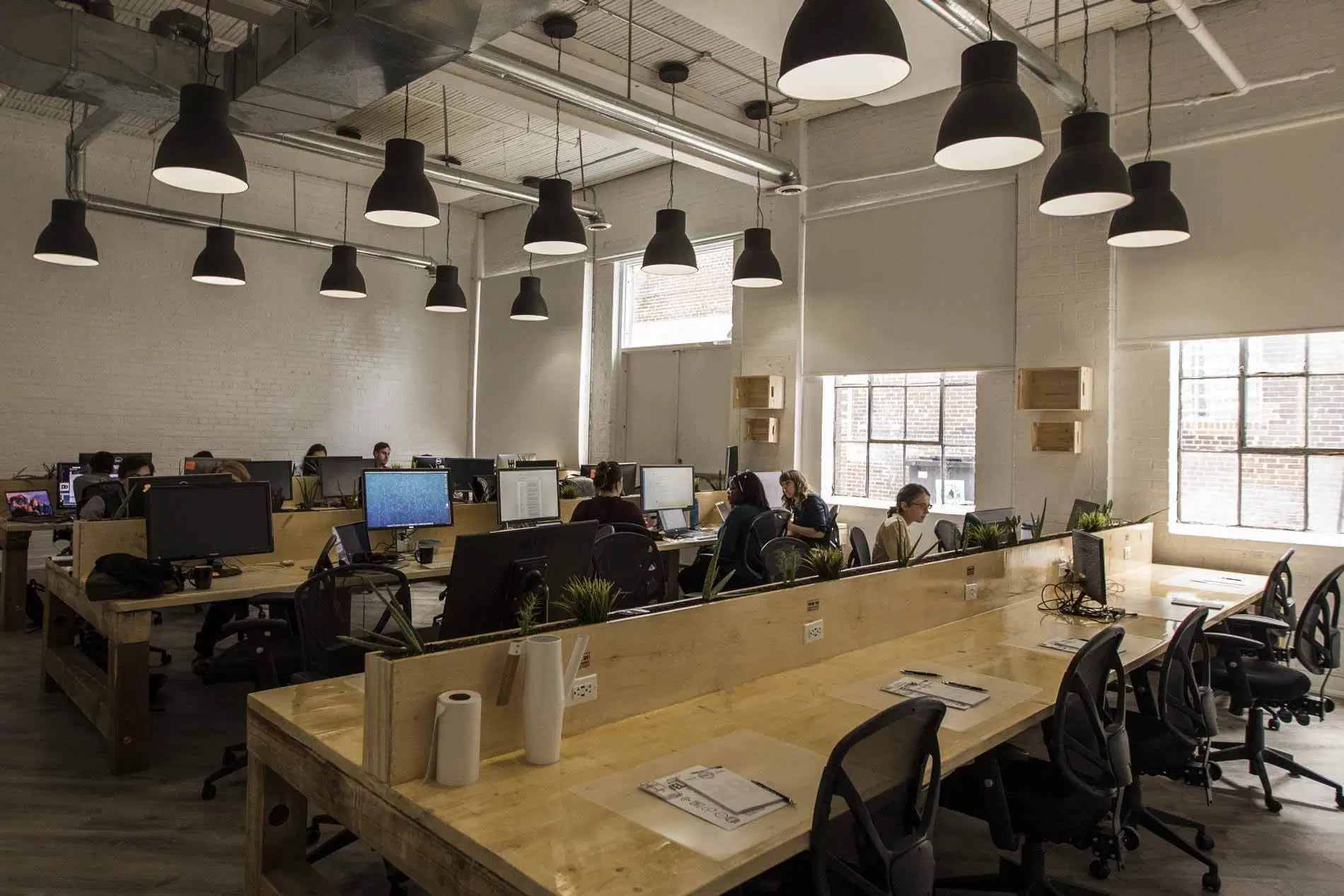 If you want a hip and comfortable working space for your startup company, District 28 is the ideal area for you. Located in a convenient place in 28 Logan Avenue, Toronto, it grants access to other establishments such as cozy restaurants and cafes. They have revolutionized the common office environment and welcomed freelancers, up and coming entrepreneurs, as well as small businesses a place to work on their products.
Their offices provide an open space that allows a flow of ideas for a more fluid workflow. While their coworking spaces are in fact divided by cubicles for privacy, there is also adequate space that allows productive conversations and interaction. It will help employees or even other freelances to make friends while working.
The perks of obtaining a membership with this coworking space would be a decent parking space, a 24/7 access when you need to work on a last-minute request, a business mailing address, discounted rates, exclusive invites, great location, and a bar and restaurant site for a quick grub or after-work drinks.
The companies renting in District 28 are diverse – while the overall design inspires creativity, there are also technical companies renting there. District 28 is one of the ideal coworking spaces in Toronto city that welcomes everyone.
Aside from coworking spaces, they also offer a Studio Room that varies depending on what room you rent out, Event Venues, Edit Suite, Meeting Room, and a screening room. There are different kinds of plans for you: Hot Desk, Dedicated Desk, Private Office, and Common Area. If you constantly need venues for company events or media rooms, this is one of the best coworking spaces in Toronto.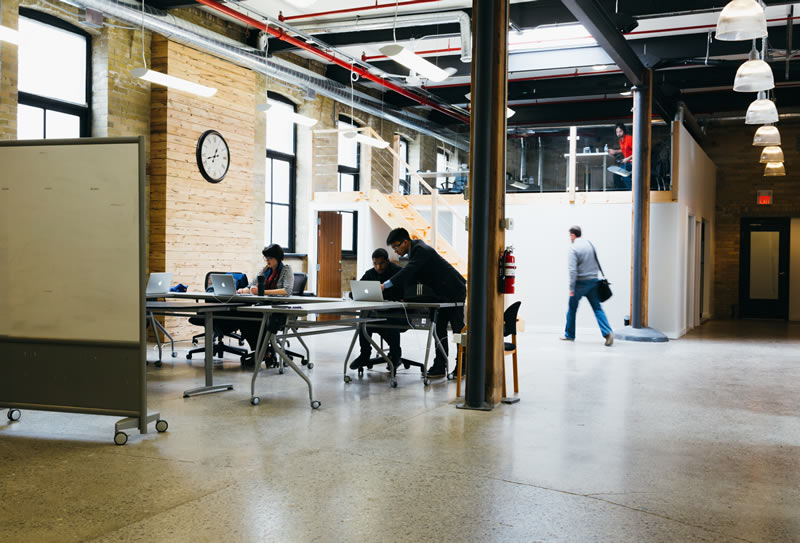 The Fueling Station is a coworking space that cares – they know that the working environment is different nowadays and strive to welcome professionals and entrepreneurs of different levels. They know that the location of work and who the people work with affect their quality of work. In The Fueling Station, they create a small community of hardworking employees, entrepreneurs, and freelancers to make a productive environment. When everyone is working hard and focusing on their goals, it's easier to get the results you want and be productive.
The Fueling Station is located in 147 Liberty Street and 54 Fraser Avenue – a building built with traditional red brick and sporting an overall industrial look. The windows are wide enough to let in some natural light to inspire thoughts and ideas for creative design or technical work. The ceilings are high and the space is wide enough for movement for everyone without disturbing people. The name 'The Fueling Station' was derived from the Liberty Village's past as a former gas and oil depot.
There are different kinds of plans you can go for, depending on what you need. A Virtual Office has two offers: A Basic Virtual Office ($150 monthly) can provide mailing and deliveries by using The Fueling Station's address, and the Boosted Virtual Office ($295 monthly) can offer that and a meeting room to meet clients and hold meetings with them. This is ideal for people who are always on the go.
The Dedicated Desk ($465 monthly) lets you have your own personal desk if you find it hard to work at home or simply want to expand your business to Toronto. This is ideal if you're still starting out and you're still not that sure with Toronto. It's a temporary office to test your products and see if it will thrive. The Private Office ($1200 monthly) is an ideal option for young professionals with a small group of experts working with them.
There are different offers, but each one has access to the following: 24/7 access to the building, fast and reliable internet, office and common area cleaning services, shared kitchen, boardrooms, mail and packages sorting, community newsletter, and more. If you want to work in a building with character, this is the best coworking space in Toronto for you.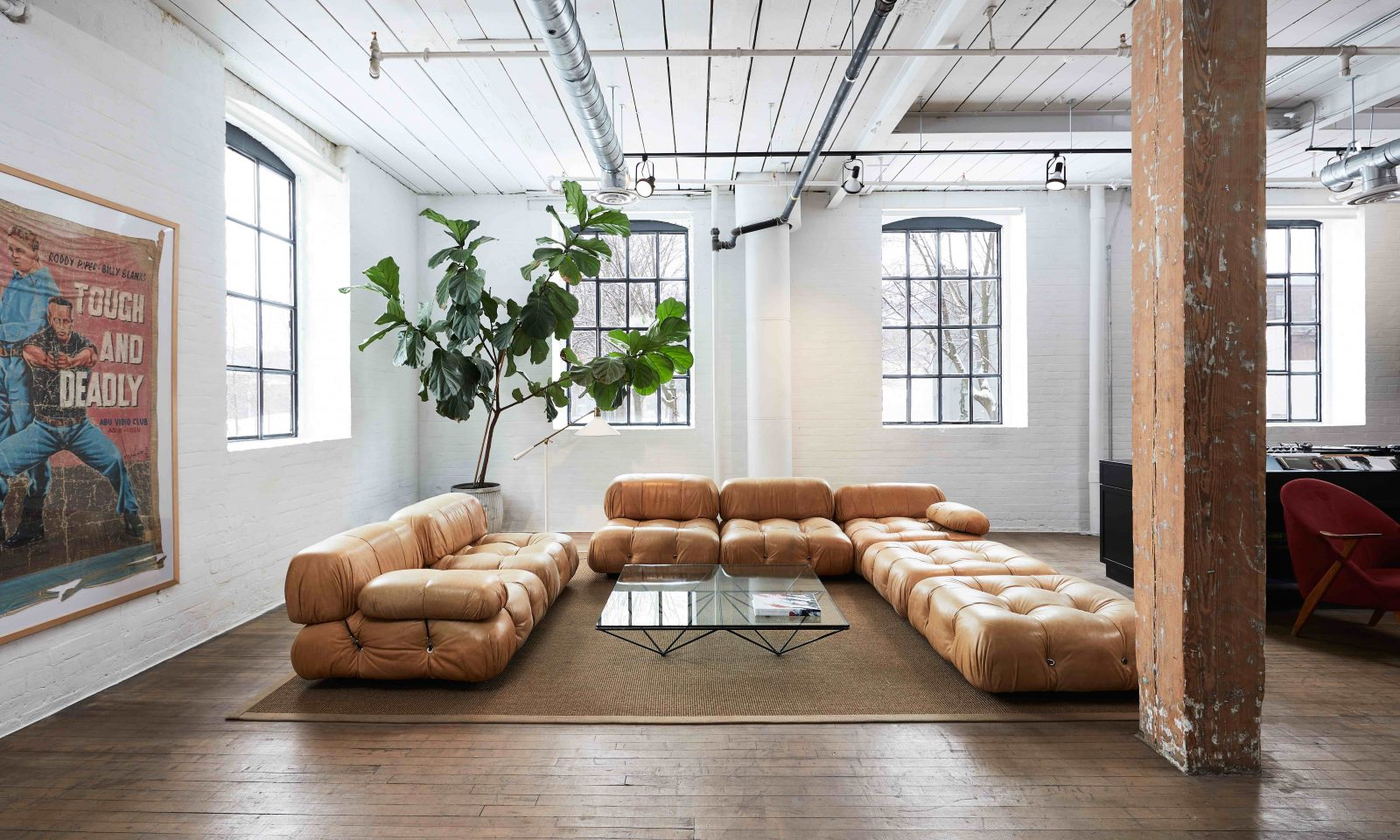 The East Room building of 50 Carroll St used to be a 1920s industrial warehouse, keeping its rustic charm of original red bricks and a touch of modern with its white walls. The East Room is a 60,000 square foot space for working dedicated to diverse professionals. There are areas wherein people can sit back and talk about ideas and solutions, or maybe converse during work breaks for new friendships.
The building itself might be from the industrial times, but the wide windows that fill the room with light add a modern vibe to the room. There are comfy couches everywhere – it inspires people to talk and discuss various topics regarding work or ideas. The plants add a bit of flair in the room – adding a splash of colour, along with dynamic artworks hung around the area.
They have different membership plans available for everyone. There's the Mailbox ($50 monthly) that offers a mailing address and mail receiving services. The Club ($300 monthly) gives you unlimited 24/7 access to the work area and common lounges, an allotted boardroom booking hours for meetings, a mailing address, access to internal programming, and access to international partners' spaces.
The Resident I ($650 monthly) offers semi-private office space, unlimited 24/7 access to the work area and common lounges, allotted boardroom booking hours for meetings, VPN, a mailing address, access to cultural programming, and access to international partners' spaces.
The Resident II ($3200 monthly) offers 2-5 person enclosed office space, and the same services offered for Resident I. The Resident III ($4200 monthly) offers 5 above persons enclosed office space and the same services offered for Resident I. This is one of the best coworking spaces in Toronto if you want social lounges and an artsy environment.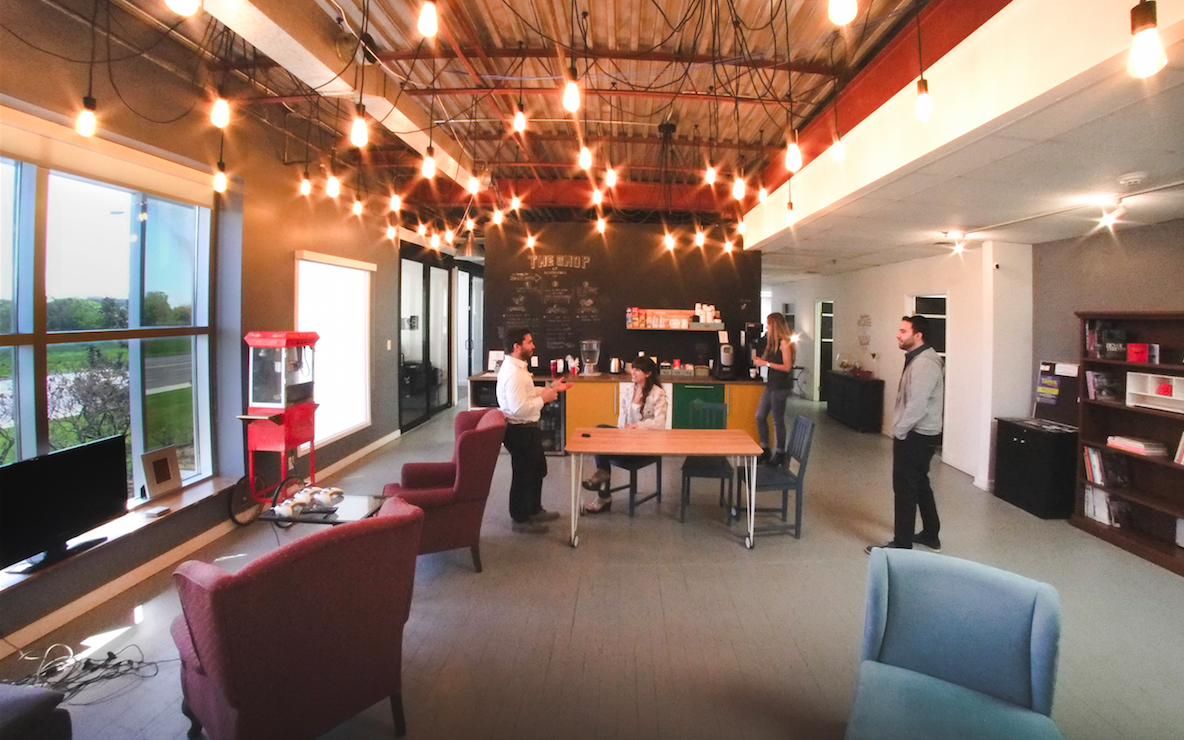 Northspace is an open area that lets you enjoy working in a productive and modern place. Unlike the traditional office wherein you stick to one area and work uniformly, you get to enjoy meeting new people and move seats whenever you want. Located in 21 Kodiak Crescent #200, North York and 15 Gervais Dr. Suite 700, North York, you will be able to enjoy different offers depending on what your company needs.
What makes this the ideal coworking space in Toronto? It has reliable internet, 24/7 access, community manager, free coffee, and more awesome services! There are different membership plans you can go for. The Flex Pass ($180 for 12 passes) is 35% off meeting room bookings, access to both locations, mail and package handling, and access to exclusive events – perfect for people who just want to try for now.
The Hot Desk ($225 monthly) is a spot for you to work in their open workspace, credits towards meeting room bookings & printer/copier services, 24/7 access, mail and package handling, and access to exclusive events. The Dedicated Desk ($350 monthly) is a dedicated desk equipped with a lockable filing cabinet, along with the services offered in Hot Desk. The Private Office ($925+) is a furnished private office for a 1-8 person team, along with the services offered in Hot Desk.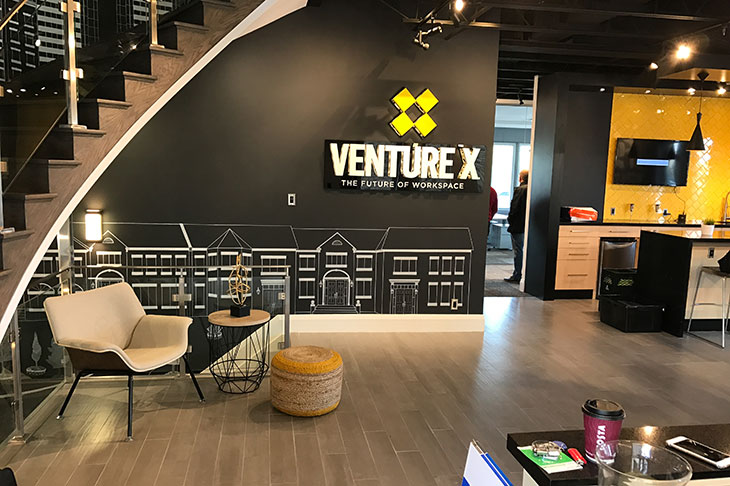 Venture X is of high quality and collaborative places for business professionals and freelancers. This is a great way for startups to launch their companies and achieve business goals. This amazing workspace with a modern and hip interior has three locations available: 4230 Sherwoodtowne Boulevard Mississauga, 4308 Village Centre St Mississauga, and one in Ontario coming soon.
There's also a community membership that lets you access common areas, access to member community, access to additional day passes, as well as access to conference rooms. You will be able to enjoy the centrally located café and dining areas, hotel-style lounge and reception areas, weekly fun events, cultural and entrepreneurial themes. This is one of the best coworking space in Toronto for its accessibility and chill atmosphere.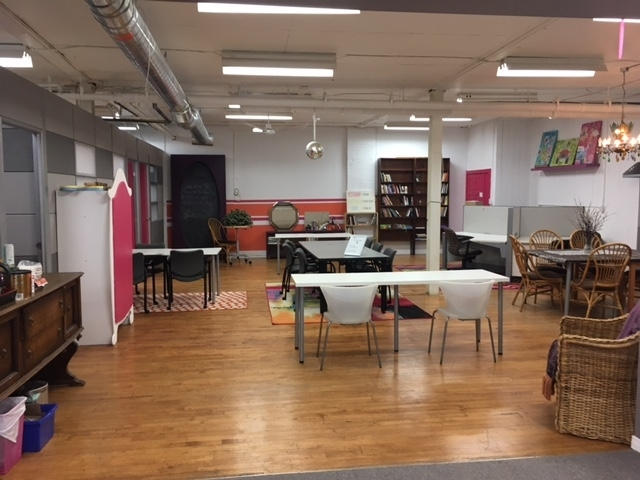 Known for its colourful place and cozy interior of mix and match furniture, this is a place where you can work and enjoy interacting with people. Found in 2111 Dundas St W, this is one of the coworking spaces in Toronto that centers on women's development and entrepreneurship. There are also male members of this open space, but they respect the flow and the productivity of the office.
It supports The Artemis Project – it accelerates the business outcomes for women involved in the metals and mining industry. It's designed to empower women and help them achieve their goals – a career-oriented working space to ensure women's development and coaching to reach their full potential.
Looking for short term rental?
Submit the form below to check AVailability or ask a question