Best Neighbourhoods in Toronto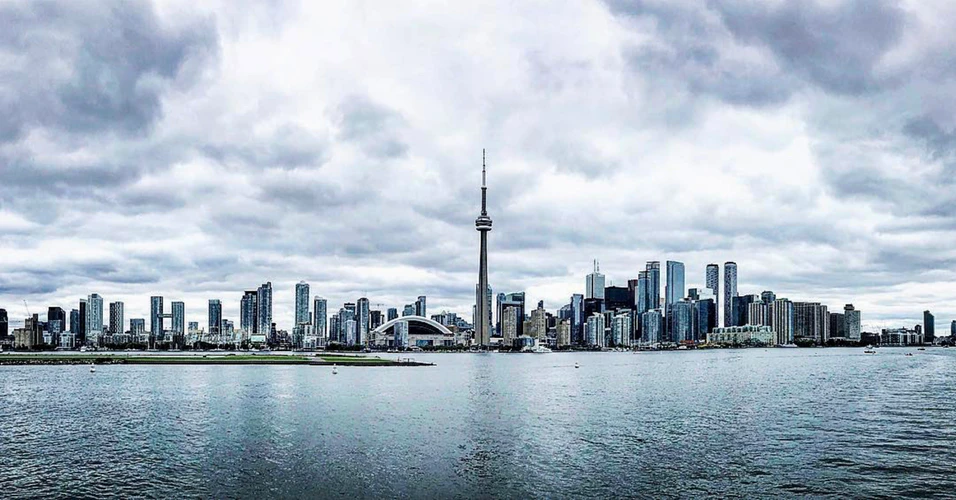 Toronto is a place of new opportunities, cultures, and friendly neighbourhoods that you might enjoy living in. This is a place to meet new friends – it's the most populous city in Canada and known to be multicultural and thriving with its various commercial and financial centres. It's a melting pot of diverse cultures, bright opportunities, and optimal living conditions. This might be your next home!
There are a lot of neighbourhoods in Toronto, each one is unique from the other but equally dreamy and comfortable for any type of family. Here are great neighbourhoods you can check out when you're looking for your forever home.
This neighbourhood is known for its shopping districts with 400 business centres – it includes bookshops, specialty clothing stores, restaurants, different services, and cafes. While it is a hub for business centres and shops, it retains its tight-knit community that welcomes everyone who visits and moves in as well. This area borders High Park, a perfect place for outdoor activities, and an ideal setting for families with kids. It has direct subway access to Toronto's downtown and can be visited at the last stop before Etobicoke. This little paradise is called "A Small Village in a Big City." Explore more and see for yourself with a copy of Bloor West Village, Toronto neighbourhood map.
If you like jogging and playing with the kids, this municipal recreational and natural park is perfect for you. It's 161 hectares (400 acres) and has its own sporting facilities, educational facilities, gardens, cultural facilities, and a zoo. This park is filled with surprises – one-third of the park remains in its natural state with a stunning and rare oak savannah ecology. It has welcomed the public since 1876 and has entertained families and children for decades. It's located to the west of Downtown Toronto, north of Humber Bay. This is definitely one of the areas of Toronto city you need to explore.
This village is known for its thriving Polish community with prominent Polish institutions, Polish businesses, as well as St Casimir's Catholic Church. It's dubbed as Little Poland, but it welcomes everyone with different cultures and unique families to live there. It's a popular space to raise families and it also has a lot of restaurants and cafes, as well as the Revue Cinema. This is one of the best neighbourhoods in Toronto city to raise children in!
Found on the west next to Roncesvalles Village is this lively neighbourhood. It's known for its detached housings with Victorian charm and some in modern design. Its 19th-century housings can mostly be found in Cowan Avenue and Dunn Avenue, south of King Street. The people living here are diverse: a wave of Caribbean, Indian, Vietnamese, Filipino, Tamil, Chinese, Tibetan, Hungarian and Roma immigrants adds character to this quaint and peaceful neighbourhood. Explore the Parkdale Toronto neighbourhood map for more hidden treasures!
Bordered by King Street West and to the west by Dufferin Street, this maze of condos and lofts called Liberty Village has more to offer than a place to live in. If you have pets or kids, you can enjoy the Liberty Village Park where your kids can play, chill, or gaze at the Perpetual Motion by Francisco Gazitue. There's also a neighbourhood farmers' market that lets you enjoy fresh produce and delicious baked goods. There are a lot of good cafes, restaurants, and bars as well – this is definitely one of the best neighbourhoods in Toronto city.
It's also known as the College Street West and loved for its Italian Canadian restaurants and businesses, as well as the Latin-Canadian and Portuguese-Canadian community in the neighbourhood. It is also centred on restaurants, bars, shopping centres strip along College Street, found between Harbord Street and Dundas Street. You might find this neighbourhood familiar, it's where the iconic Scott Pilgrim vs. the World was filmed! There's more to this adorable neighbourhood, and it's one of the areas of Toronto city that needs to be explored!
This neighbourhood borders the University of Toronto and is known as a hub to many fraternity housing, student quarters, and members of the university faculty homes. Unlike other neighbourhoods, this area doesn't have many immigrants and most of the immigrants are from English speaking people from the United States and United Kingdom. If you want a location near the University of Toronto, this is the ideal place for you and one of the best neighbourhoods in Toronto city.
Riverdale is a large neighbourhood near the Don River Valley, and it's distinguished to upper and lower Riverdale. Upper Riverdale is more modern and revolutionary while Lower Riverdale retains its classic and late 19th century houses. It houses another smaller neighbourhood called Riverside, East Chinatown, and the beautiful tree-lined Blake-Jones. This is one of the best neighbourhoods in Toronto for historical buildings and simple living.
Known to house a lot of vacated industrial buildings that were used in movie productions, studios, and shops. This neighbourhood focuses on helping to promote local businesses, advocate smart development, as well as community events. This is a great place for living a simpler life, enjoy good food, and start businesses. If you want a fresh new start, you can explore this with a Corktown Toronto neighbourhood map and see what it has in store for you.
Located in central Toronto, Ontario, Canada, Cabbagetown is known for its semi-detached Victorian homes and boasts with the title of "the largest continuous area of preserved Victorian housing in all of North America". It's also home to many known artists, writers, musicians (Avril Lavigne used to live here!), and journalists. It's also a queer-friendly place, one of the best neighbourhoods in Toronto to live in.
It's an LGBT-oriented enclave in Toronto, Ontario, Canada and is usually called by locals as Gay Ghetto, the Village, the Gaybourhood or the Gay Village. There are a lot of gay-oriented establishments in the area and is known to have a fun nightlife. Every pride month, dozens of queers light candles in the AIDS Memorial located in Barbara Hall Park to commemorate people who died from AIDS. This is one of the areas of Toronto city that openly supports gay rights and love – perfect for families who want a unique community.
Another friendly neighbourhood for everyone who wants to escape the busy lifestyle of the city. Found near the Canadian National railway line and Gerrard Street, it's dubbed as the next Williamsburg. A lot of movies were filmed here because of its scenic coffee shops and indie stores that give its unique charm. This is definitely one of the areas of Toronto that need to be visited for its artsy feel.
It's also known as The Beach, but it originally was named this way because of the four beaches located on Lake Ontario: Woodbine Beach, Kew Beach, Scarboro Beach, and Balmy Beach. The heart of its community is the Queen Street East with a lot of independent specialty stores that change the face of the strip. It's a place definitely worth exploring and one of the best neighbourhoods in Toronto for water activities.
This scenic neighbourhood is located on the northern shore of Lake Ontario, teeming with life and diverse people. It's filled with unique cafes and shops, with the waterfront providing different services and uses. There are a lot of parks for the kids and families with pets – a perfect place to start a family. This is definitely one of the areas of Toronto that provides ideal living conditions for starting families.
One of the fastest-growing neighbourhoods in Toronto, King West is almost comparable to Soho in New York City. It's ideal for modern professionals, mainly singles and new couples who love to live in an urban neighbourhood filled with nightlife and fresh opportunities. This is the best neighbourhood in Toronto for those who want to pursue a career and live in the cityscape.
Sitting in the heart of Toronto, Kensington Market is a melting pot of cultures and diversity. It's filled with vibrant nightlife, restaurants, cafes, and stores that you can enjoy if you like late-night walks. It has this bohemian feel in each corner filled with antique shops, fresh grocery shops, cheese shops, and a lot more. If you love the indie feel and healthy shops, this is the best neighbourhood in Toronto for people with the boho spirit.
Also known as the Downtown Chinatown or West Chinatown, this is located at the intersections of Spadina Avenue and Dundas Street, West. While formerly a Jewish district, it's now showcasing cultures and products from China, Vietnam, and Thailand. This is a great place for people who enjoy Asian products and cuisine – a star in the Toronto neighbourhood map.
Located in downtown Toronto and between Jarvis Street and Parliament Street, Moss Park is mostly for low-income families who are starting out. It's perfect for families who need a new start without spending too much while living comfortably.
Known as the business district of Toronto and considered as the heart of Canada's finance industry, Financial District is home to banking companies, corporate headquarters, and stockbrokers. It's a neighbourhood where opportunities are up for grabs, as long as you're brave enough. This is a place that marks the Toronto neighbourhood map.
It's actually a housing project that's managed by Toronto Community Housing and used to be a part of the Cabbagetown neighbourhood. It has evolved throughout the 60s and 70s and most of its residents are immigrants, refugees, and Aboriginal people. However, these modern days, the neighbourhood is going through a phrase and most high-earning families are moving in this area. If you're looking for a place to start a new, this is one of the areas of Toronto city that you can consider.
This neighbourhood is a commercial and residential district in Toronto and is filled with a variety of unique cafés, restaurants, breweries, and shops housed in heritage buildings of the former Gooderham and Worts Distillery. It adds character and makes the place feel more artistic with the industrial age and modern age mashup. Definitely one of the best neighbourhoods in Toronto to live in.
Used to be called the Broadview—Greenwood, this is a federal electoral district in Toronto. This is also a hub for different ethnicities: Greek, Chinese, Muslim and South Asian communities. It is also dubbed as the Greek Town due to its large Greek community compared to other ethnicities.
Located in the northeast of Downtown Toronto, it was named after William Lea and the Lea family of the early 19th century. This neighbourhood is perfect for middle-class families starting out and slowly became a prime real estate for most celebrities. It has a variety of recreational activities, parks, and sports clubs. This is the best neighbourhood in Toronto for families with young kids.
This neighbourhood is found between Yonge Street and Eglinton Avenue, central to Midtown Toronto. According to a 2017 survey, it is the best neighbourhood to live in terms of housing, crime rates, entertainment, transit, health, and employment. It's a thriving neighbourhood with countless possibilities – a great neighbourhood for any Canadian dreamer.
It was originally one of the planned garden suburbs, but it started its development after World War II. It eventually became one of the wealthiest neighbourhoods in Canada by 2011, and every business centre is accessible by walking. It is one of Canada's most exclusive neighbourhoods, catering to all the food, shopping, and recreational needs of its residents.
One of the six administrative divisions of Toronto, this neighbourhood is one of the fastest-growing regions. It's known for its central business district, also called the North York Centre – filled with companies, malls, and other services like a major hospital. This is perfect for families who need a place wherein everything is accessible and prioritizes convenience.
Looking for short term rental?
Submit the form below to check AVailability or ask a question