5 Reasons To Choose North York For Short Term Rentals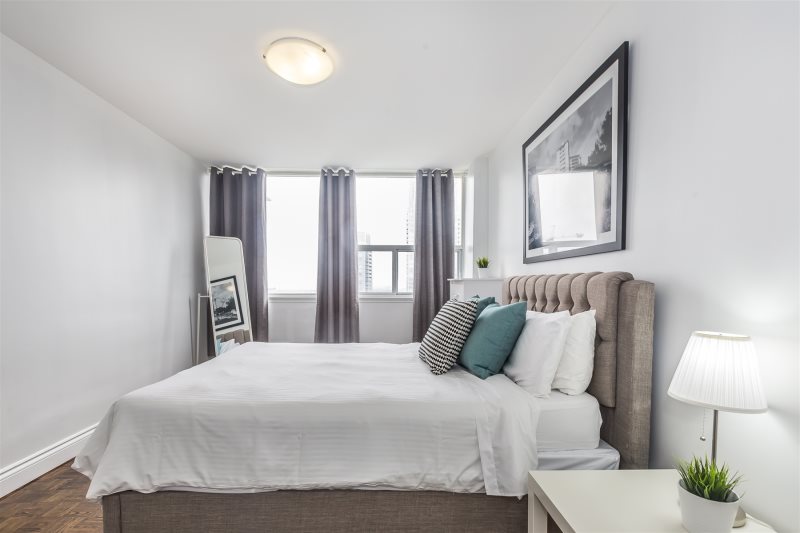 Short term rentals in Toronto
Will you be spending time in Toronto, for business or pleasure, and want a neighbourhood that's equally fun and welcoming whether you're alone or with a family? North York might be exactly what you're looking for! We offer fully-furnished short-term Toronto rentals and our North York location is directly attached to the Sheppard Subway Station and mall, which is close to the highway and offers a convenient location with many shops and restaurants.
It's an amazing and well-established community, full of things to do and a lively atmosphere. Like a lot of Canada, it also offers impressive amounts of diversity, meaning that as time passes, the area is only growing more varied—and thankfully, this applies to the delicious food you're able to find here as well! If you're not sure whether North York is the ideal location for a short-term furnished rental, here are a few reasons to consider it as an option.
Five Great Reasons to Choose North York For Your Short-Term Toronto Rental Stay
1 – A shining example of Canadian multiculturalism
Toronto is a multicultural city by any standard, but North York may be one of the most diverse areas you'll ever see. It has a huge range of cultures represented, all proudly celebrating their heritage and traditions, yet with everyone getting along as Canadians should. The area is particularly known for its Little Moscow, Koreatown, and Persian Section neighbourhoods. In addition to the aforementioned culinary possibilities, each culture brings a ton of new and exciting aspects to the table, making the area a real melting-pot of the very best our world has to offer. Little Moscow, in particular, is a great place to catch traditional Russian hospitality at its finest, no matter which kind of shop you happen to find yourself in.
2 – Extensive museums and learning centers
If day-to-day life in North York isn't educational enough, it features a concentration of some of the city's greatest museums—including Toronto International Aerospace Museum, the Black Creek Pioneer Village historical site, the Ontario Science Center, and the Aga Khan Museum of Persian culture. Ideal for children—as well as parents who want something educational nearby to give themselves the occasional break—nothing in the area surrounding central North York is prohibitively expensive, making this district of the city an excellent choice for families who are looking for a short-term, furnished rental.
3 – Over a thousand restaurants
We can safely say you could live your life in North York and not have time to sample all the cuisines on display. The area's multiculturalism has resulted in one of the most amazing concentrations of world foods you'll find anywhere. It's truly a foodie paradise, and you'll never be bored. We've mentioned food before in the introduction, but it's simply impossible to talk about North York without making at least a few references to the ridiculously good cuisine. Despite coming from every corner of the world, though, the area's restaurants and eateries aren't inconsistent in their quality. Because of this, it's perfectly possible to amble down any street in the district and pick a restaurant pretty much at random, confident that no matter where the food you're about to eat comes from it'll probably be delicious.
4 – Low crime rate
Any metro area is going to see some crime, unfortunately, but North York is genuinely one of the safest areas in the entire GTA metroplex. The vast majority of the public are pleasant, helpful, and glad to assist a newcomer. This is likely to please both families and singletons alike since nobody likes living in an area they can't walk around in at night. As long as you keep your wits about you, you're not likely to encounter any trouble in North York that couldn't be found elsewhere in much larger quantities. It's not a pleasant situation to think about, but it's important that you know just how hard the security forces work to keep crime to an absolute minimum. Fortunately, they've seen their efforts largely rewarded, with the result being there are more and more areas that are becoming safe enough for regular people to comfortably live in.
5 – Superior schools and colleges
As one might imagine with this concentration of culture, schooling in the area is excellent. No matter how old the learners in your family are, or their interests, you'll find high-quality schools with a distinctively diverse North York Twist, making a well-rounded, open-minded education practically a given. This aspect of the neighbourhood actually works in concert with the area's natural diversity, as the children who grow up together—despite being able to trace routes back to hundreds of different places from all over the planet—get the perfect chance to learn that we're not really all that different from one another.
Find the Best Toronto Short Term Rentals at Olivia's Housing
We want to find the best possible home for you! We've been in the business of introducing prospective homeowners to their ideal places of residence for years now, and we understand that customer service is of the highest importance.
After all, this is a huge decision you're making, with a lot of things to take into consideration. That's why it's important for you to know that we're always available to answer any questions you may have. Even if it's just a quick chat you're interested in having, one of our experienced and friendly team members will be glad to discuss even the smallest details of your situation.
If you'd like to bend our collective ear, you can get in touch with us here.
Looking for short term rental?
Submit the form below to check AVailability or ask a question