Everything You Need To Know About Yonge & Eglington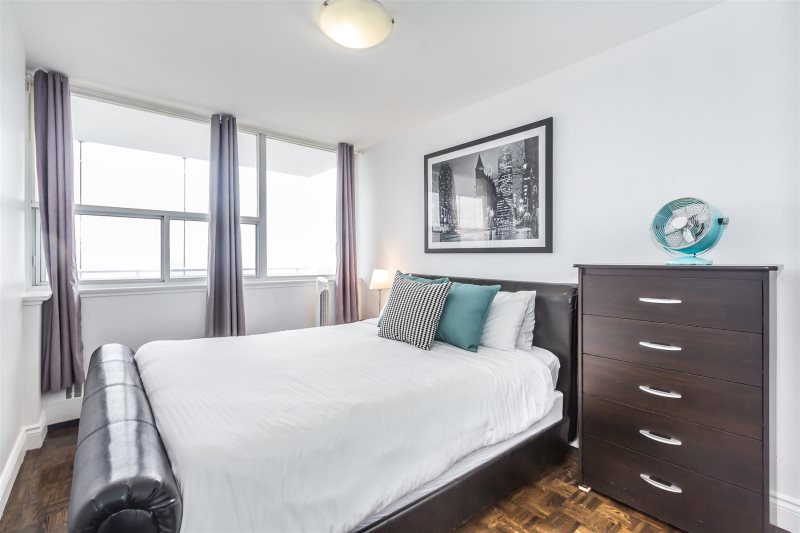 Short term rentals in Toronto
With so many people coming to visit Toronto for business or pleasure there's no shortage of short term monthly rentals in Toronto. Rental housing is plentiful enough that, in many cases, the real question is which Toronto neighbourhood you'd prefer to live in.
Well, if you're in the 20-40 age range, or just want to live in one of Toronto's hippest neighbourhoods, the place to be is in Yonge and Eglinton. This neighbourhood has seen an explosive expansion as a population and cultural center, as well as being well-connected via public transit to the rest of the city. You might not need a car, if you even find a reason to venture out of the area.
Yonge and Eglinton is truly among the best areas of Toronto to live, and here are just a few of the reasons why.
The Yonge and Eglinton Neighborhood at A Glance
1. Food culture at its finest
For shoppers and foodies, there's truly no better place in Toronto to be. As Yonge and Eglinton has grown, the concentration of small shops has exploded alongside the population. There are more boutiques, cafes, nightclubs, and other centers of interest than most people could hope to ever see—with more opening every week. There's a ton of natural diversity in the area, just like there is across so much of Toronto. This has had the enviable effect of creating an incredible range of different cuisines available, so if you're a food world-traveller, you'll be delighted with just how much there is to dive into in Yonge and Eglinton.
As if it weren't enough to go by the rapturous locals who are only too happy to share the hidden gem that their neighbourhood is, Toronto Life named Yonge and Eglinton the number 1 neighbourhood in all of Toronto! Because of its popularity, however, a lot of homeowners think that properties in this area must cost an arm and a leg. Fortunately, we're here to prove that isn't the case. We've been providing happy families with affordable, short-term rentals in the Yonge and Eglinton area for years. It's not just that it can be done, it's that it is being done—why not join the fun?
2. Accessibility
Since the neighbourhood boasts superior walkability, you won't even need to worry about getting around. A day on the town in Yonge and Eglinton is sure to always offer up something new! Or, if you want to get away from it all, check out Eglinton Park, a nine-acre park and community area. Along with the natural green zones, you also get multiple baseball diamonds, tennis courts, bike paths, and more. It's the perfect way to take a break from the bustle of city life, making it excellently suited to couples looking to take advantage of affordable short-term rentals in the area.
Being centrally-located, travel via subway is simple as well. Eglinton Station is only about a 25-minute ride away from downtown, and most other points of interest throughout the city can be reached in less than half an hour. Toronto's a big place, but if you're living in an affordable short-term rental property in Yonge and Eglinton, you'll find that because of how comprehensive it is from a public transport perspective, the city truly is at your doorstep.
3. Family life
Don't think the area isn't good for families, either. The neighbourhood boasts some of Toronto's top-performing schools, as well as numerous high-quality preschool and daycare centers. There may not be a better area in Toronto for young people starting a family, and since the crime statistics are so low (especially considering that Toronto is a huge, urban city) you won't have to worry about the safety of your children at all.
A great way to take advantage of how non-threatening the neighbourhood is is by just taking a walk through it and trying to find a restaurant or museum you haven't been in to eat at yet. An affordable short-term rental home in Yonge and Eglinton is the perfect base from which to launch these kinds of cultural expeditions, and you're bound to be rewarded by some deliciously satisfying, no matter which establishment you wind up deciding on. With a distinctly friendly vibe to the area (neighbours are known to pass casual conversation in the line at the supermarket, and there's a real sense of togetherness throughout the entire community), children will love growing up here just as much as the district will love welcoming its newest citizens.
Get High-Quality Short Term Monthly Rentals in Toronto From Olivia's Housing
At Olivia's Housing, we go above and beyond, with high-quality fully-furnished short-term rental Yonge and Eglinton homes ready for residence. We've been in the industry for a long time, and have come to understand that the foundation for any healthy business relationship is top-notch customer service. That's why we put a lot of effort into how responsive we are with our clients. After all, it's only by truly understanding individual situations that we've been able to build such a strong reputation in the market.
Of course, with a reputation comes a degree of responsibility — and when it comes to pairing prospective homeowners with the very best in affordable short-term rental properties in Yonge and Eglinton, we take that responsibility very seriously indeed. If there's ever anything you're unclear about (or if you ever have a question, no matter how small, about the service we're providing) feel free to get in touch with us here. Our highly-trained team is always on hand to help out with any issue.
Looking for short term rental?
Submit the form below to check AVailability or ask a question