The Top 4 Reasons To Trust Olivia's Housing With Your Next Short Term Rental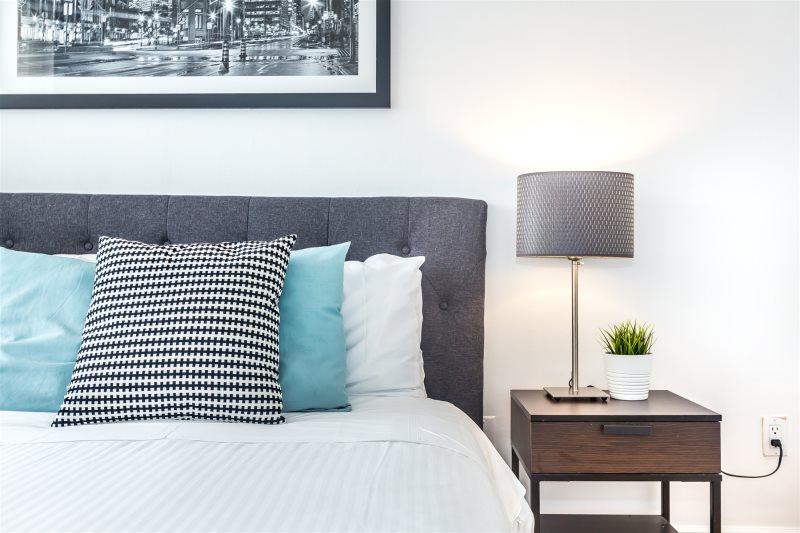 Toronto is undoubtedly one of the top cities in the world. It attracts thousands of people from across the globe to experience our diverse range of cultures, foods and events. It's also the epicentre of a lot of established and up-and-coming industries, making it a hotbed for professionals to work and conduct business.   
 
From tourists coming for extended stays to traveling business people who need monthly housing, there's a lot of reasons why someone would want to stay at an affordable short-term rental in Toronto. These days, the options for various accommodations are endless. Hotels have always been a staple go-to for many and Airbnbs and other homestay options are incredibly popular.  So with so many options in the market today, why choose Olivia's Housing for your next stay in the city?  

We make our guests and the quality of their stay our top priority. Because of that, we truly go above and beyond for them to help ensure they have a memorable stay.  From our exquisite apartments, excellent service, to our commitment to giving back to the community, Olivia's Housing is your all-around choice for affordable short-term Toronto rentals. If you're currently on the hunt for a place to stay for your next trip, here are four reasons why you should consider booking with us: 
1) Homes Designed With Your Needs In Mind
Even for experienced travelers, arriving in a strange city for the first time can be a bit overwhelming. At Olivia's Housing, we want to ensure that every visitor to our great city has a truly comfortable home waiting for their arrival. Our apartments are laid out by professional designers to include everything you need from the moment you walk in the door, including:
A fully-furnished living room, which includes a couch, seats, tables, artistic decor, and a flat-screen TV
Wonderful bedrooms, with a Queen-sized bed, end tables, and comfortable bedding.  We even include a spare bed in case of guests for no extra charge
A full stock of houseware and cooking tools which includes dishes, silverware, pots, pans, measuring bowls, baking sheets, and much more
All utilities included! We even throw in basic cable and best-available high-speed Internet packages with Wi-Fi access
We want guests to feel at home as soon as they arrive, which is why we provide absolutely everything they need so they can arrive, unpack and unwind. During their stay, we encourage guests to host friends and family, make their own home cooked meals and do everything they need to create their home away from home. Here at Olivia's Housing, we make sure that we give all the comforts and amenities  needed so guests can live their lifestyle in their new city. 
2) Above-And-Beyond Concierge Services
We're far from your nosy Airbnb or homestay host.  We don't do random check-ins or require a play-by-play of what you're doing inside the space. Instead, guests can expect the utmost amount of privacy throughout the duration of their stay. With that said, if there's anything our team can do to help make your time here more comfortable, we're here for you. Because we make each and every guest is our top priority, whatever you need during your stay, we can probably make it happen. 

We're always happy to arrange airport pickups and drop-offs, as well as other travel arrangements. Need shopping done? We'll ensure you have a full stock of groceries ready for you when you check-in. Don't have time to clean your apartment? We can also arrange for housekeeping services on a schedule that fits your needs. Besides making your life a little easier, we can also help add a little luxury and pampering during your stay as well! We offer exclusive services such as an in-home masseuse, trainer, or even rent a chef for a night while hosting friends! Whatever you have in mind, let us know and we'll work our magic. 
3) Located in Prime Toronto Neighbourhoods
What's the use of staying in luxurious short-term rentals in Toronto if it's outside the area you spend the most time in? When you book with Olivia's Housing, you don't have to worry about that as we combine the best of all worlds into one — affordability, style and location. Our short-term rentals are located in some of the most vibrant neighbourhoods in Toronto, so you can get that authentic city experience. From trendy restaurants, tourist attractions, green spaces and entertainment districts, our apartments are conveniently located in the best neighbourhoods with the most action. They're also close to transit to help make your commute as easy as possible. 
4) Giving Back To The Community
Our apartments aren't exclusively reserved for tourists or business people on a work trip. The reality is, there are many unfortunate circumstances in which people may require emergency housing. In cases like that, we're here and happy to help!

Canadians have a proud history of pulling together in times of crisis, and we're part of that. When individuals are in urgent need of a home, we host them in one of our apartments absolutely free until they can get back on their feet again. Because of our philanthropic efforts, we've been featured in local news media in Toronto and most recently, been featured for offering free temporary housing to those who were displaced by Hurricanes Irma and Harvey. 

We're big on helping our neighbours and our community. If there's something we can do to help others in their time of need, we're happy to do it!

Book Your Short-Term Rental Today!

Need we say more? Booking your next stay with Olivia's Housing is quick and easy. After looking through our catalogue of spaces, you can reserve online or with us directly. Let us help you make your next Toronto visit an unforgettable one. Contact us to learn more.
Looking for short term rental?
Submit the form below to check AVailability or ask a question