6 Ways Olivia's Housing Is The Best Option For Trips To Toronto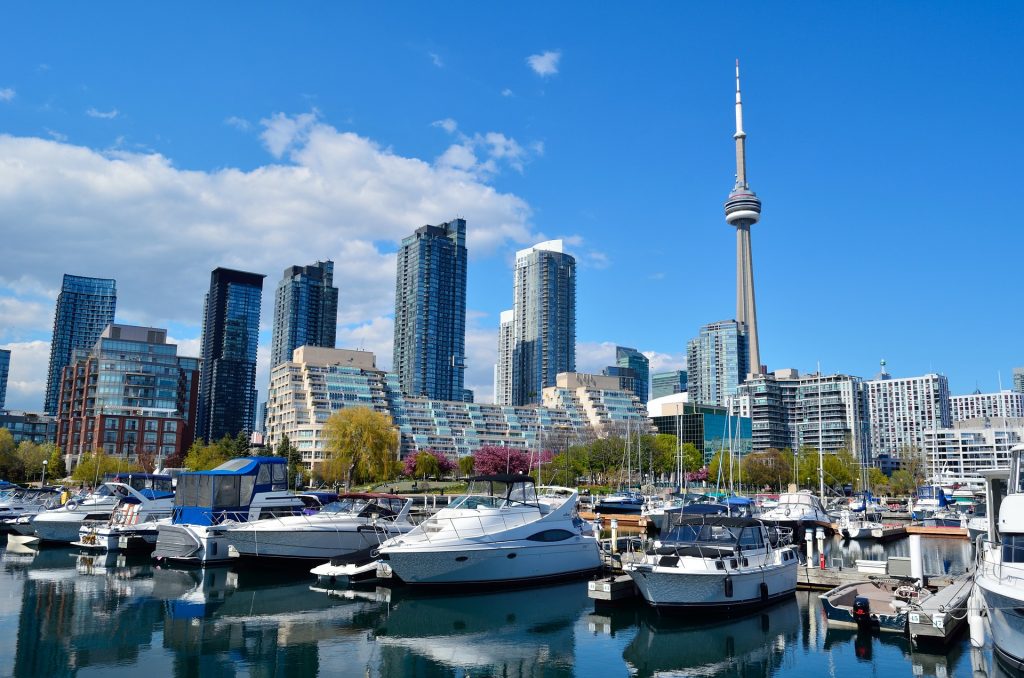 Looking for a place to stay in Toronto? Whether it's for the weekend or an extended term, you may be tempted to book a hotel or Airbnb. But guess what? You have better options!
Olivia's Housing offers fully-furnished and sophisticatedly designed short term rentals in Toronto to help you have a memorable stay. They provide the luxuries of home as well as the privacy you want, so you feel like you're in your own space, as opposed to someone else's.
Whether you're visiting for business or pleasure, we offer a variety of apartments available for any length of stay. Unlike other homestay or hotel options, you'll find that our apartment accommodations are much nicer and more affordable than our competitors, especially for those considering a longer stay. Your comfort is our top priority, which is why all our spaces include just about everything you would want in a home. You'll love it so much, that you'll never want to leave!
Still not convinced? Here are six reasons why you should choose one of our furnished apartments in Toronto:
Large, Gorgeous Apartments
Sick of staying in hotel rooms? Tired of feeling like you're living out of a suitcase?
This is a very common sentiment amongst travellers, especially amongst those who travel often for work. While it sounds glamorous to everyone else, resorting to hotel bars and restaurants for food and entertainment can lose its lustre after a while. Nothing beats unwinding in your own space and being able to cook yourself a healthy home-cooked meal. Because of this, Olivia's Housing offers fully-furnished apartment accommodations so you can live your at-home lifestyle on the road.
On average, our apartments are twice the size of a typical hotel room, or even bigger. Rather than tiny, cramped spaces, you get a full luxury apartment with all the necessities of life as part of the package. Apart from your standard bedroom, our apartments also include a kitchen for you to cook in and living space to help you relax after a long day. In addition to that, all our spaces are expertly designed with trendy interiors so you stay in style and comfort. There's no compromising your lifestyle when you choose Olivia's Housing.
All The Amenities
All the spaces offered through Olivia's Housing come live-in ready. No matter how long your stay, all you have to worry about is bringing your own personal belongings because besides that, we've got you covered.
Every room is well-decorated as if you were renting a home. The living rooms have couches, loveseats, tables, lamps, and modern TVs, while the bedrooms include full Queen-sized beds, premium linens, decorations, and plenty of storage space. You even get a spare mattress in case you have company over. Plus, the kitchen and dining areas come with plenty of appliances and cooking utensils so you can cook your own meals right in the convenience of your space.
Our spaces come fully-equipped as we want to empower our guests to live their regular lifestyle on the road. Especially for those looking for accomodations for an extended stay because of work, moving in our short term rentals takes the fuss and stress out of moving so you can focus on what's important — like settling in.
Full Utilities Included
No gimmicks, no hidden fees and most importantly — no exceptions. The price you pay to stay at our short term rentals includes electric, water, and gas (if applicable), as well as unlimited super high-speed Internet service plus a basic cable TV package. Our furnished apartments in Toronto come with everything you need to help ensure you have a comfortable stay.
Know What You're Getting Into
Unlike Airbnb and other homestay options, you aren't moving into someone else's home while they're away for a week. You won't find any unpleasant surprises that go along with borrowing a stranger's house. Instead, with Olivia's Housing what you see is what you get. You just get a beautifully decorated apartment, fully furnished, and maintained specifically to be a rental property.
Pets Allowed at Many Properties
From the fuss having to find a pet-sitter to the pain of having to leave your furry companions behind — we know how hard it is for pet-owners to travel. In an effort to make your travels as accommodating as possible, we make sure to have plenty of great properties that are totally pet-friendly, so you can bring your furry friends on the road with you.
*A small pet deposit may be required. *
No Additional Fees or Taxes
Perhaps the best part about renting our furnished apartments is that they can often save you money on longer rentals, compared to hotels. At a hotel, you're paying a number of extra fees, including a tourism tax and a hotel tax. With furnished apartments in Toronto, everything is already included in the base price so there are no surprises.
Planning A Long Winter Stay in Toronto? Book Now and Save 10%!
If you're planning a minimum three month stay in Toronto between November and April, book today and save 10% off your total costs! Contact Olivia's Housing directly before November 1st to learn all the details and make your reservation.
Looking for short term rental?
Submit the form below to check AVailability or ask a question