Must-See Museums in Toronto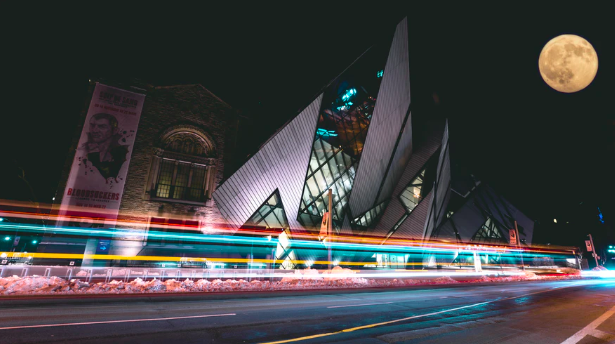 Must-See Museums in Toronto
It's humbling to go to museums and see works of art that were carefully sculpted and painted with care by artists. It shows the vibrant culture and the phenomenal changes the city went through and how life is depicted by the artists. There's always something magical when you enter the threshold of a museum, that's why you should consider visiting the best museums in Toronto for an amazing experience.
If you're unsure where to go and what Toronto museums to visit, here are a couple of must-see museums in Toronto city: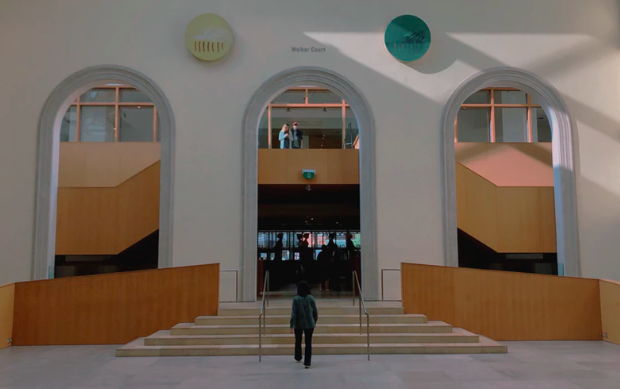 A stunning collection of avant-garde contemporary pieces crafted by skilled European masters, Central African artists, and talented Indigenous Canadians. There are over 100,000 pieces inside this museum that will inspire and maybe challenge you to understand it. It's known to be the largest museum in North America as well as Canada's most photographed architectural sites, thanks to the additional piece made by Frank Gehry in 2008.
Compared to other Toronto museums, it's a delicate mix of modern and traditional art – the amazing photographs by Garry Winogrand and Diane Arbus or the vibrant and intricate The Massacre of The Innocents by Rubens. A fan of Guillermo del Toro? His works were highlighted because of the creative monsters shown in his movies. There are a lot more you can explore, but some of their exhibits displayed are by emerging artists with stories to share and cultures to spread.
AGO is definitely one of the best museums in Toronto to visit and should be a part of your itinerary. Various people from around the world and even locals visit this museum because of the architectural wonders they have and breathtaking artworks they curate. There are interactive displays and activities for people of all ages – definitely makes visiting museums more exciting!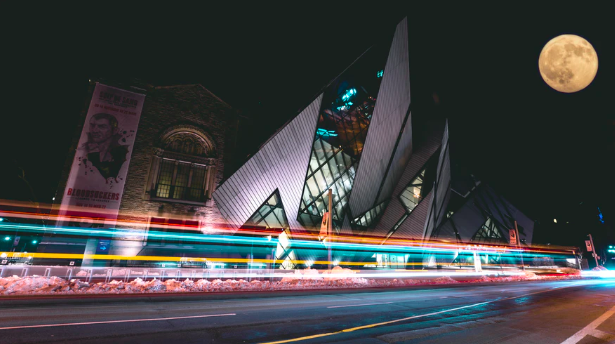 This amazing piece of architecture is an art itself – emerging from the ground like shards of crystals. This should be second to your must-see museums in Toronto list as it has a total of 13 million artworks, breathtaking cultural objects and amazing natural history artifacts carefully displayed in 40 gallery and exhibition spaces. There are other special exhibitions that you should see that's only temporary. The permanent pieces are amazing too – a collection of dinosaur skeletons, Egyptian treasures from the ancient times, intricate Asian artworks, gems and minerals, and a lot more.
Why is this one of the best museums in Toronto? Aside from its collection of stunning artworks and architecture, it also has a dedicated area for interactive displays for kids and the kids at heart. It makes learning about ancient civilization and important artifacts more fun for kids. There are various activities for the entire family like Bloodsuckers: Legends to Leeches and Special ROMKids Day Camp for a fun break.
This is usually recommended by locals and other tourists because of its wondrous and mystical architecture and a wide selection of artworks made by renowned artists and emerging artists alike. There are tours and activities for all ages and unique artworks from different eras and cultures – one of the must-visit Toronto museums!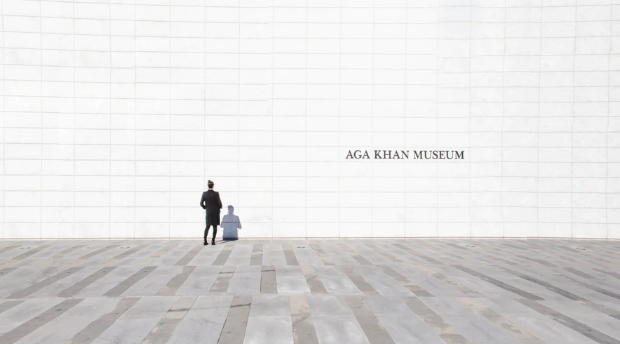 Aga Khan is probably one of the best museums in Toronto that shows the rich culture of Islamic culture and arts for everyone – it's the largest museum dedicated to Islamic arts. The building itself is a masterpiece – modern architecture surrounded by lush gardens and a park, it was designed by a Pritzker Prize-winning architect Fumihiko Maki. This was founded by His Highness the Aga Khan who is a Harvard-educated spiritual leader of the Ismaili community. The pieces found inside are collections from centuries of Islamic culture and civilization, something everyone should see! 
The interior gallery is sleek and quite modern with is an open-roofed courtyard and most of the area is lit by natural light. There are over 1000 pieces of Islamic ceramics, paintings, glassworks, textiles, manuscripts, and more and some are from Aga Khan's family's collection amassed over the years. While there are a thousand, only 250 are shown at a time to limit the sun exposure of these ancient pieces to lengthen its lifespan.
The temporary exhibits by various artists are usually engaging and usually focused on Islamic culture and sect. It usually shows the constant issues faced by citizens faced by Islamic countries like the female citizens of Saudi Arabia and the 2003 destruction of the library of 
University of Baghdad's College of Fine Arts. This is definitely one of the Toronto museums you should visit!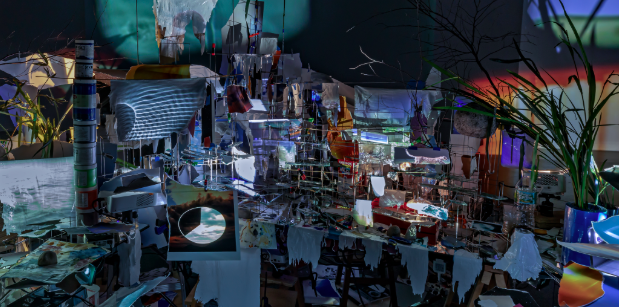 Formerly known as the Museum of Contemporary Canadian Art (MOCCA), this museum is an independent, registered charitable organization and is one of the must-see museums in Toronto. There are a lot of interactive artworks you can indulge in like Carlos Bunga's A Sudden Beginning and the complex Images in Debris by Sarah Sze. It's a wide and open space filled with wonders and artworks made by different artists. 
MOCA boasts its 20 years of exhibition and collection of culturally and socially related artworks. They welcome different kinds of artists to show off the unique Toronto art scene that outsiders don't usually see. It has played a critical role in accumulating modern Canadian culture and making a new movement. MOCA showcased a total of over 1100 Canadian and other internationally renowned artists, about 200 exhibitions throughout, as well as welcomed a total or more of 40,000 visitors annually. 
There are different kinds of activities and tours you can enjoy, depending on what you need. There are guided tours for extensive lectures about pieces and a short introduction about the artist. More like an independent traveller? Explore the museum at your own pace: this museum only allows 60 people at a time to avoid crowding. If you're curious about Canadian contemporary art, this is one of the best museums in Toronto to explore and get acquainted with.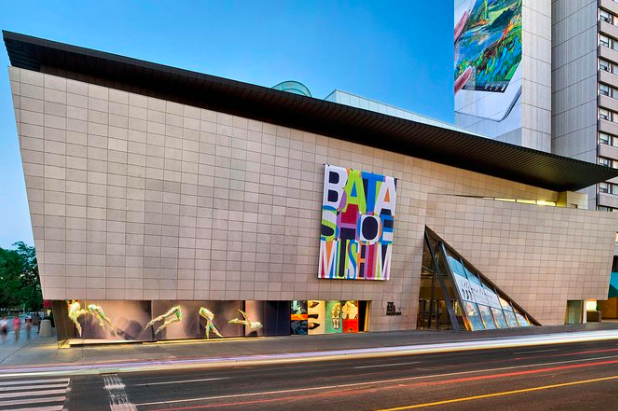 This unique museum should be one of the museums you need to visit – it's a museum dedicated to shoes and is also an architectural wonder. The building itself is designed by a genius architect Raymond Moriyama and the items on display are a treasure trove of footwear from around the globe – ranging from years, countries, and even masterpieces by renowned designers like Manolo Blahnik.
Founded in 1995, the shoe collection you witness and adore are amassed and adored by Sonja Bata, a shoe industry executive as well as a seasoned traveller for 50 years. She collected over 13,000 items for the museum – ranging from shoes to its accessories. However, the museum doesn't stop there – they are constantly looking for new shoes modelled after cultural, religious, class, and even gender-related shoes across the globe to add to the collection. While the museum itself is small, its rooms are filled with treasures and wonders waiting to be explored.
There are 4,500 years worth of history beyond those doors, shown in colourful and intricate footwear worn by civilizations and heroes. It ranges from the ancient Egyptian sandals to the notorious Chinese lotus shoes worn to shape women's feet to a lotus. If you're a shoe aficionado and would love to learn more about world history through the soles of the shoes, then this is one of the must-see museums in Toronto you should visit.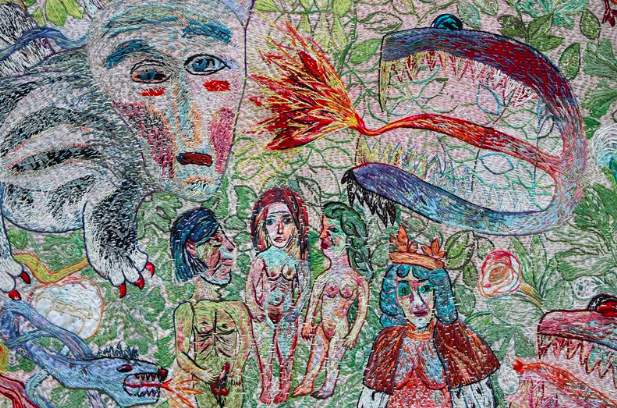 This is the only museum in Canada that showcases the ideas through textiles as well as building cultural understanding for it. The museum houses over 13,000 artifacts with some from 2000 years ago, it was then recognized globally because of innovation in digitalization of collections, development of landmark education, thorough and constant research, and creative initiatives. 
The Textile Museum of Canada is a non-profit social and instructive institution that focuses on the display, collection, protection, research and dispersal of the materials and values of regular daily existence, including archeological, conventional, innovative and exploratory techniques and practices. Each textile displayed is filled with stories weaved by artists and it showcases their cultural roots and history – always a treat to see.
They have collections that change throughout the year – showcasing more artworks from local, national, and international artists. There are other fun events, tours, and exhibitions available to experience for people of all ages, making art more interesting and fun for everyone.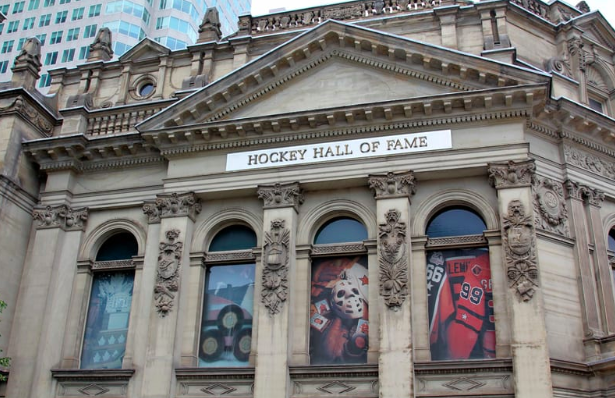 If you think about Canada, you think of maple syrup, moose, winter, and hockey. This is the only museum that showcases Canada's most famous and loved hockey teams of all time – and it's definitely a mecca for hockey fans everywhere. If you've been a hockey fan your entire life, this is definitely one of the must-see museums in Toronto. 
Unlike the usual museum where you can't touch anything, this museum lets you interact and play with the displays! It has a total of 65,000 square feet of space for every sports fan – they can explore different rooms that show the history of the game, artifacts from first hockey players, and trophy from all over the world. Almost all of the spaces let you interact with the items and you can play with your family.
Have you dreamed of becoming an NHL professional player? There's an awesome replica of an NHL dressing room, you can even call a play-by-play, host your version of Sports Center spot, interact with simulations, watch a fun 3D film, and do a photo op holding a Stanley Cup! You can even play with your favourite teams in animated form and see if you can get past them!
Most of the guests are sports fans from all over the world, and locals love to drop by as well. This museum is actually packed most of the days, and even more during weekends and holidays. There are over 50 tours you can choose from, and you can check out what works well for you. This is one of the best museums in Toronto for any sports buff!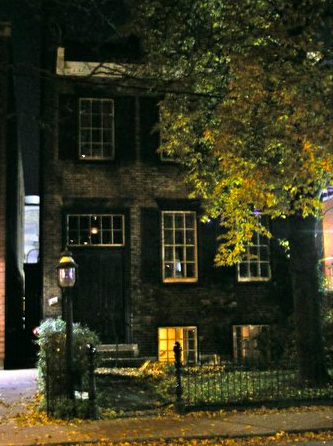 Are you a history buff? This is definitely the best Toronto museum you can visit! This 19th century home used to be William Lyon Mackenzie's home – the first-ever mayor of Toronto. The museum showcases the Victorian lifestyle in the city, complete with tools and equipment Victorian people used to use for chores and work. You can even give it a try and see for yourself how your ancestors cooked their meals or do basic chores.
William Lyon Mackenzie was not only the first mayor of Toronto, but he was also the leader of the 1837 Rebellion. All the furniture the house has is still authentic – 19th-century dining table, chairs, and artifacts from the 1845 printing press. This house was saved because of William Lyon Mackenzie King, Mackenzie's grandson became prime minister and protected the house from demolition. 
There are fun tours you can choose from and experiences you can try. You can even go and see if you can spot a ghost! People say that these historical households a lot of secrets and ghosts! Go check it out for yourself and see if it's true!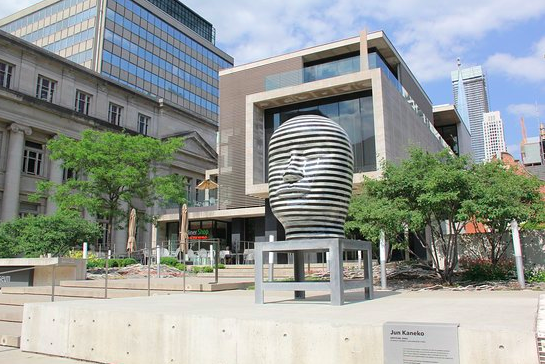 Have you visited your grandmother's house and see how they have shelves of ceramic figurines? This Toronto museum is a museum dedicated to ceramic arts – from crockery, figurines, pots, and the like. It first opened its doors in 1984, showing the collection of George and Helen Gardiner. As time progressed, it was expanded by KPMB Architects and turned it into a masterpiece, earning a place in 'Toronto's most beautiful' ranks.
Originally, the couple had a collection of 4000 items made of clay, but they also showcase temporary porcelain artworks made by international or national renowned artists. The collection ranges from ancient North American clay arts to the 17th century European artworks, some contemporary artists introduce non-ceramic works as well.
The museum is carefully curated, categorizing the artworks into different classes: Japanese ceramic arts with kabuki motif, unique community projects, and the couple's personal collection. There are other fun activities you can do with your families – create ceramic artwork with classes and drawing classes as well. If you love ceramic arts and pottery, this is one of the must-see museums in Toronto.
Looking for short term rental?
Submit the form below to check AVailability or ask a question