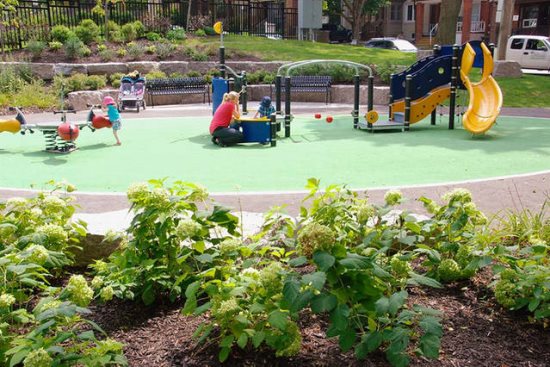 Furnished Apartments For Military & Government Personel
Government employees and military personnel face unique challenges when it comes to making travel and housing arrangements. Rules and requirements around accommodations make it important to have a trustworthy source for temporary housing needs when attending to off-site business or relocation.
Olivia's Housing is your one-call connection for furnished rental apartments, catering to the specific needs of the government and military. With many years of experience serving government travelers, our team can help make arrangements for every housing need, whether for project team contractors, training and development programs, relocation at a new assignment or installation, internships, or temporary duty assignments.
Short-Term Housing Catered To Your Needs
Our team at Olivia's Housing understands the urgency of travellers in between homes, and we've worked to provide all of our clients with fully furnished homes, covering every last detail.
All of our short-term rental properties include fully equipped kitchens and baths, in-house laundry, housekeeping service, and additional building luxuries such as fitness centers, swimming pools, decks, and even lounges in some locations. Your home will be fitted with stunning fixtures and furniture pieces, as well as any homeware that you may need to ensure your time at home is comfortable. We've thought of it all, from pot holders and measuring cups to sleek flat screen tvs and art & decor. We've even provided all of our short-term tenants with air mattresses for visiting family members or friends. If you will be moving into your short term property with little ones, we will happily arrange for the setup of playpens and/or cribs.
If you're a government employee or serve in the military, moves can be complicated and incredibly time sensitive, and we've tried to remove the stresses of the moving process for you. As a result, we offer numerous services for your convenience. Each and every Olivia's Housing client has access to professional in-home trainers, home massages, in home chefs, personalized grocery shopping and even airport pickup and/or dropoff.
What's more, our apartments are in close proximity to shopping, dining, and transportation. Many government jobs require on-site attendance, and all of our homes are in the city's top neighborhoods. When you're coming home after a long day, you'll be able to grab dinner or run errands quickly and efficiently. Standard inclusions of all our properties consist of unlimited high speed wireless internet and premier Rogers cable (with more than 170 channels!).
Booking
For those that work with government organizations and military institutions, protecting personal information and confidential records is a must. The online booking system at Olivia's housing is designed with a variety of security measures to ensure your information stays private. After the transaction of your booking is complete, any private information (such as credit cards, financial numbers or social security numbers) will be removed from our servers.
We also offer government and military employees a single point of contact for temporary housing needs to prevent clients from having to talking in circles with multiple agents.
Pricing
Finding an affordable short-term rental with all the comforts of home shouldn't be a difficult process. For those on a time crunch, we know how difficult it can be to land a safe home in a desirable neighborhood. We pride ourselves on providing hassle-free stays at reasonable costs–so reasonable, we even offer a lowest price guarantee!
If you show us a competitor's quote for a similar, lower priced home, we'll beat it by 5%! Our short-term rentals for government and military stays are a triple threat: ideal in location, comfort and price.
Contact us today to speak about Government and Military stays in Ontario:
oliviashousing@gmail.com
1-800-288-9894
Looking for short term rental?
Submit the form below to check AVailability or ask a question