Executive Rentals in Toronto with Olivia's Housing
When it comes to finding the best executive rentals in Toronto, there is only one name that you need to remember –Olivia's Housing!
Short-term, furnished, executive rentals in Toronto for every taste and budget can be provided by Olivia's Housing.
If you are looking for executive rentals in Toronto, Olivia's Housing will bridge that gap between luxury hotels and affordable short-term rentals.
We offer spacious and modern executive furnished rentals in Toronto to meet and exceed the needs of those who are travelling for business purposes, or extended periods of time.
We also cater to those in the process of finding a new home. Our executive rentals in Toronto come fully furnished.
With our supreme executive rentals in Toronto, you can feel at home, while taking the time to find your permanent home. 
With many options for executive rentals in Toronto, you can rest assured we'll take care of all the comforts of home so you can enjoy your executive rental. 
If you are an executive having just arrived in Toronto, and are in the process of deciding what neighbourhood to settle in our executive rentals may be just what you're looking for!
Why settle in an empty box, or a non-personalized hotel, when you can move into an executive rental with ease?
We understand that a good executive rental in Toronto meets the demand of having the amenities of a hotel with the comforts of home.
We know that when you arrive in a new city for business, you want your energy to be focused on work, not the details of living comfortably and in style.
Let Olivia's Housing take care of all your executive rentals needs.
Our Toronto executive rentals will exceed your expectations, providing short term furnished executive rentals is our specialty!
Whether you are looking for executive rentals in Uptown Toronto, Midtown Toronto, or Downtown Toronto, whether you are relocating from work, a new immigrant, or in the process of purchasing a home, executive rentals in Toronto by Olivia's Housing are hassle-free, top quality, and the best value in the city.
Our attention to detail and respect for your needs in an executive rentals Toronto, will leave you feeling happy and at home.
In order to provide our clients with all the comforts of home life, we take exquisite care with our executive rentals in Toronto.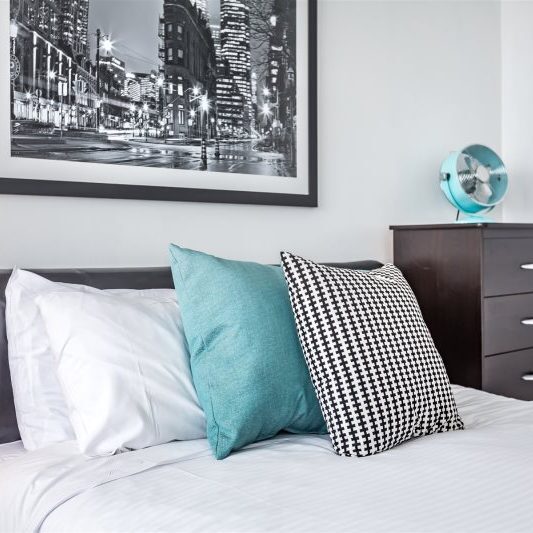 We have many years of experience and have obtained comprehensive knowledge of the accommodations and executive rental industry in Toronto. 
As a result, we truly understand what it takes to make all of our guests satisfied and happy. With our unparalleled services, great attention to detail, and dedication to excellent customer service, we have established a reputable name in the executive housing industry. 
Olivia's Housing constantly strives to ensure that the stay of our guests is comfortable, in our fully furnished executive rentals in Toronto.
How Are OUR EXECUTIVE RENTALS Different?
Toronto is a bustling city with a hot rental market. At Olivia's Housing we understand that in order to meet our client's executive rental needs, we have to offer more than the average Toronto business!
We pride ourselves on three main features for executive rentals: BOOKING, PRICE and SERVICE.
With our unique and personalized approach to your executive rental needs, combined with these three features, we differentiate ourselves from all other executive rental providers in Toronto.
Booking Executive Rentals Toronto
The process of booking your executive rental in Toronto is made as easy as possible. We do not require credit checks for our Toronto executive rentals. Simple ID verification, a short term lease agreement, and a variety of payment options and terms are available. We've worked with a variety of clients from new immigrants to insurance companies, and we understand the importance of simple & easy process while providing the best service. Please contact us directly for any and all Toronto executive rentals inquiries.
Pricing Executive Rentals Toronto
Olivia's Housing strongly believes that executive rentals in Toronto should be affordable. As a result, inflated and unfair pricing is against what we stand for. To make sure you are one hundred percent satisfied with our executive rentals in Toronto, we have the LOWEST PRICE GUARANTEE! If you show us a similar executive rental from one of our competitors that is priced lower than ours, we will beat it by a minimum of 5%! That's how confident we are in providing the best value for all executive rentals in Toronto!
Service EXECUTIVE RENTALS TORONTO
Our slogan "HOUSING WITH LOVE" comes from what we are famous for, our personal connection and attention to detail for all guests seeking executive rentals Toronto. We have grown as one of the premier executive rental providers in Toronto. This is why we will continue to always be on hand and available for any and all your executive rental needs. From in-depth knowledge on the right Toronto neighbourhood to suit your rental needs, to taking care of every detail. This is our guarantee for your executive rental Toronto!
EXECUTIVE RENTALS Toronto: BASED ON YOUR NEEDS!
There are many types of executive travellers and each of them has a variety of needs and tastes. We constantly strive to offer comfortable executive rentals in Toronto that meet a diverse range of criteria to ensure that each of the personal requirements of our guests will be catered to.
Whether you are a family on the move, an executive on an extended stay or an international executive, Olivia's Housing has the best executive rentals in Toronto, for all price points.
Here at Olivia's housing, we want to make the transition of your move as easy as possible. Our executive rentals Toronto are fitted with custom furnishings, so you can live both comfortably and in style. 
Many of our fabulous executive rentals include amenities like pools, gyms, laundry service and more. 
Our team has thought of every minor detail to ensure that when you arrive, your Toronto executive rental is move-in ready!
From providing everything from garbage bags to salt and pepper shakers, you will feel completely at home in one of our amazing executive rentals in Toronto!
To make things even easier, all of our executive rentals are located in the top neighbourhoods of Toronto. We offer executive rentals that are within walking distance of incredible nightlife, shopping and restaurants so that you can be in the centre of Toronto life!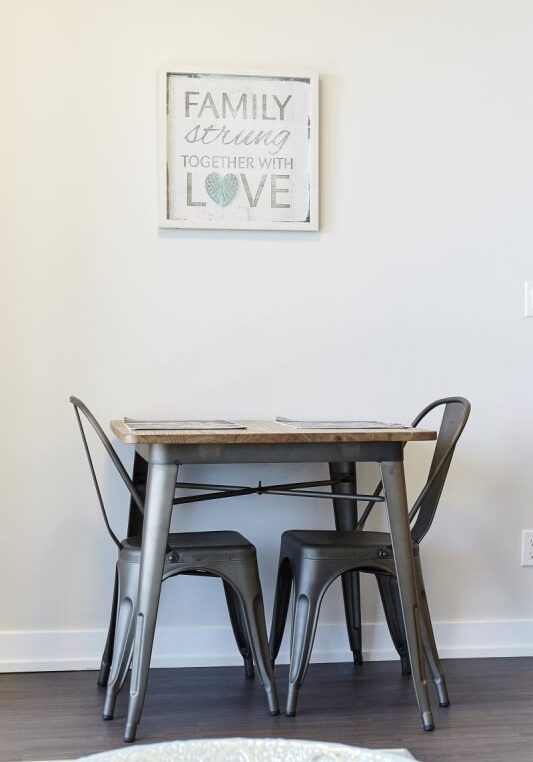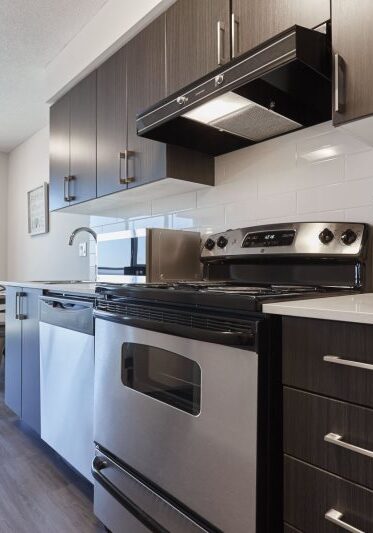 Executive Rentals TORONTO: what's included?
We offer full service, all-inclusive, executive rentals. Standard inclusions in our executive rentals include all utilities, premier rogers cable (with over 170 channels) and unlimited super high-speed/wireless internet. 
We think of our client's needs beyond simple furnishings, to make sure the aesthetic of your Toronto executive rental is modern and comfortable.
If you are moving into one of our executive rentals in Toronto with a family, other items such as playpens and cribs may be available upon request.
The Olivia's Housing team goes above and beyond to provide the best possible executive rental for you and your loved ones. Our executive rentals service do not differ that much from a hotel in that way. For example, Olivia's housing will happily provide you with a toothbrush, if you have forgotten yours!
We've thought of everything you could need in an executive rental, so that you don't have to.
We also provide additional services such as grocery shopping, airport drop off and pick-up, weekly, bi-weekly, or monthly housekeeping, in-home chefs, home massages, and home fitness trainers at an additional cost. 
For those with furry friends, we have made sure to include executive rentals with pet capacity, including several dog-friendly homes in our roster of executive rentals Toronto.
We understand the stresses of moving, whether it's on an individual basis or with a family. Our goal at Olivia's housing is to provide a one-stop-shop for all things home-living related.
If you do not want to stay in a traditional hotel and you just want to experience a homey environment, Olivia's Housing is the best provider of executive rentals Toronto to rely on.
FULL SERVICE PROPERTY MANAGEMENT for executive rentals toronto
We have the knowledge and experience in managing furnished and unfurnished properties in both the short & long term rental markets in Toronto.  
As property managers, we will handle everything that occurs daily with managing an executive rental property.  Our goal is to ensure that the owner's goals are met by managing rent, tenants, maintenance, budgets, and meticulous property records. We have in-depth familiarity and experience with methods of screening tenants, rent collection, termination of leases, and we also handle all legal & LTT issues.
Looking for short term rental?
Submit the form below to check AVailability or ask a question