Executive Housing
in Parkdale
Whether you are in Toronto for training, a temporary posting to long-term position, Olivia's Housing's executive housing Parkdale are the ideal homes for business trips.

Olivia's Housing offers fully furnished, serviced accommodations available to rent temporarily. All you need to bring is your suitcase and food for the fridge. We'll provide everything from essentials like beds and furniture to minor home details like cookie sheets and clothing hangers.

Olivia's Housing is the leader when it comes to corporate apartment rentals throughout Toronto.

The city of Toronto is considered to be a major Canadian hub, filled with millions of residents, visitors, and businesses. As a result, it's relatively common for those in corporate settings to visit Toronto short-term for various projects. Whether you're an employer looking to house a temporary employee, or you're an individual in Parkdale short-term for work, finding a safe, comfortable and convenient home are top priorities.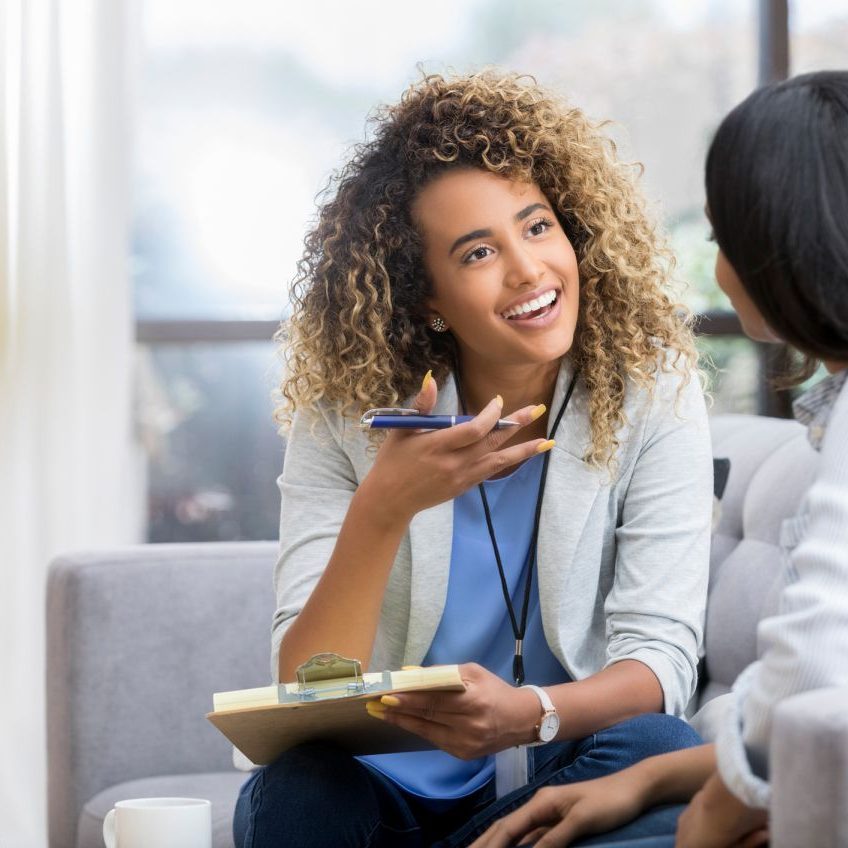 Executive Housing Locations in Toronto?
Our executive housing units in Uptown Toronto are fitted with custom furnishings so that you can live both comfortably and in style. Located in the heart of the city's historic North Toronto neighbourhood, Uptown Toronto is an eclectic mix of excellent dining and local pubs, specialty foods and kitchen wares, international retailers and local designers, and necessities for the sports enthusiast.
We offer spacious and modern executive housing in Midtown Toronto to meet and exceed the needs of those who are travelling for extended periods. Midtown Toronto is one of four central business districts outside Downtown Toronto in Toronto, Ontario, Canada. The immediate area includes several high-rise commercial and office buildings, the busy Eglinton TTC Station, and a sizeable mall-office complex.
Downtown Toronto is a buzzing area filled with skyscrapers, restaurants, nightlife, and an eclectic mix of neighbourhoods. It's home to iconic attractions like the CN Tower and the St. Lawrence Market, as well as business areas like the Financial District and Entertainment District. Olivia's Housing all-inclusive and furnished apartments in Downtown Toronto are perfect for the business professional looking to soak in all that Toronto has to offer.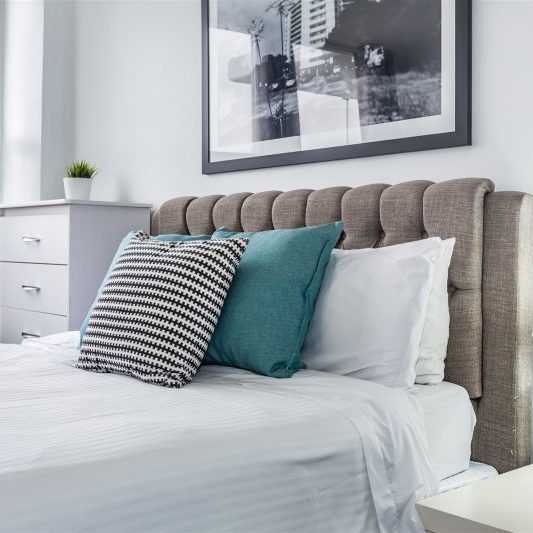 Why Choose Executive Housing near Parkdale?
Spending your off-hours tucked away in a cramped hotel room, away from friends and family can make you feel trapped and isolated. Rather than rely on room service and take-out for weeks at a time, you can spend your free time your own a spacious, fully-furnished home. Executive housing in Parkdale allows you to relax in your living-room, cook your favourite meal in your kitchen and explore the bustling neighbourhood around you. Some of our furnished suites have access to game rooms, hot tubs, barbecues, grill and even more! Additionally, for those that aren't quite used to the colder months in Toronto, we offer temporary homes with access to Toronto's underground path. Therefore, you'll be able to enjoy all the pleasures of home life without spending hours investing in house-ware, expensive commutes or furniture.
Our VIP Standards are the foundation of our company. They encompass the values and vision by which we operate: to be the 'best in class' by offering an executive housing experience like no other.
If you're looking for affordable executive housing near Parkdale, call Olivia's Housing today at 1-800-288-9894 or email us at info@oliviashousing.com to learn more.
Benefits of Executive Housing for Business Consultants
At Olivia's Housing, we consider the lives of our clients while designing and developing our corporate apartment rentals, from the neighbourhoods to amenities included.

Executive housing units are in apartment and condo buildings near major employers and business centres in Toronto. However, not only are you located near your employers, but all our execrative housing units are located in prime neighbourhoods near public transportation, grocery stores, and other convenient areas. Therefore, whether you choose to be in Uptown, Midtown or Downtown, there are endless opportunities for business and pleasure.

Like a house or apartment, executive housing Parkdale offers a high level of privacy and features many comforts of home. With Olivia's Housing short-term executive housing, there's no need to dine our to order room service every night. You have full access to a fully-stocked kitchen, bathroom and bedroom to keep you comfortable throughout your stay.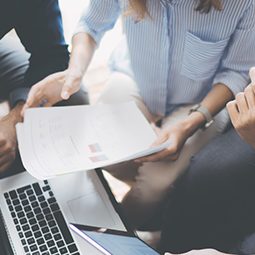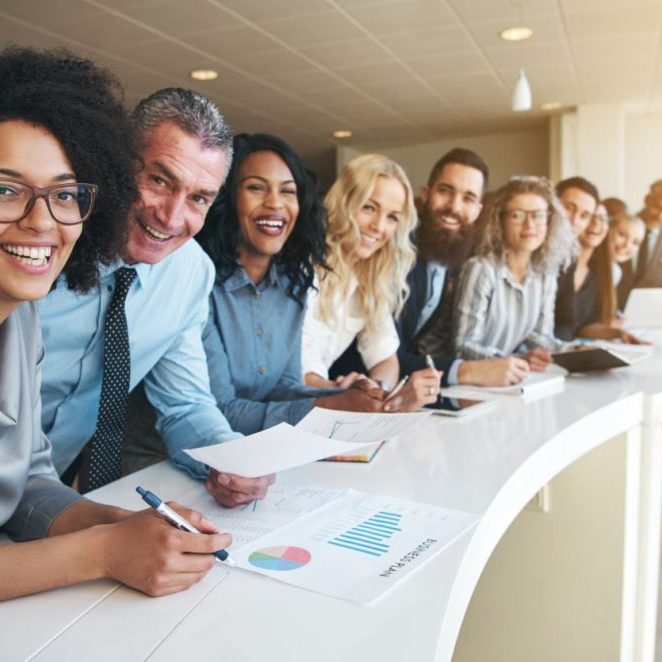 Experience the Ultimate in Executive Housing
Many of our homes are pet-friendly and include amenities like pools, gyms and more. Upon request, we offer additional services at extra costs for your convenience. Our extended services include airport pickup and drop-off, housekeeping (weekly, bi-weekly, and monthly), professional home chefs, home fitness trainers, and in-home massages. Our goal at Olivia's Housing is to make your moving transition period as easy as possible. Let us do the work so you can dedicate your focus to your work-life!
During busy business trips, domestic concerns often take a backseat. Your time is valuable, which is why your concierge team is available to assist 24 hours a day. We're happy to arrange everything from dry cleaning to grocery deliveries. At Olivia's Housing, we also provide thorough scheduled housekeeping, so your stay is as comfortable and productive as possible.

Common Executive Housing Clients
While some application processes for affordable short term rentals or hotels can be time-consuming, difficult to navigate and require extensive credit checks, Olivia's Housing is different. We don't require credit to apply, because we know the credit doesn't follow from country to country, and moving to a new country shouldn't come with any more stress! We don't want to make the process any more difficult, so all we require is a copy of your photo ID.
When it comes to payment, we ask for everything up front, so there are no hidden last-minute fees. Depending on your term, monthly fees may differ, but all rentals will include a $500 damage deposit and $100 cleaning fee and are always affordable. Once payment is provided and a temporary agreement is signed by all parties, your reservation is booked and confirmed!
If you are coming from out of the country, we will send the agreement via Docu-sign ahead of your arrival, and you can pay by Paypal or bank wire. Should you have any questions, you can reach out to us directly to help coordinate your short-term rental. We guarantee that we will never cancel your reservation, but offer cancellation up to 30 days ahead of your reservation in case you find your perfect permanent home.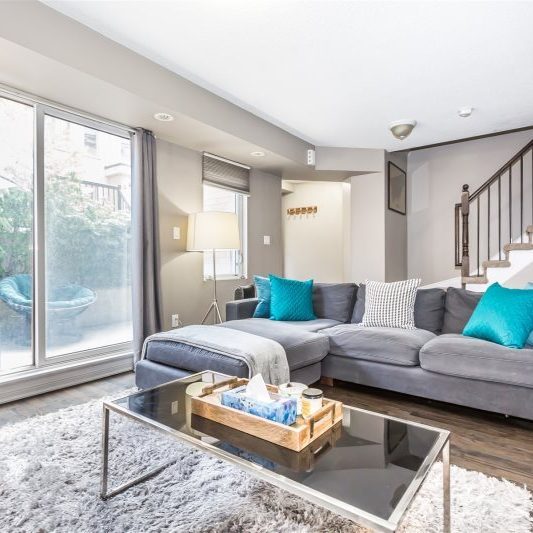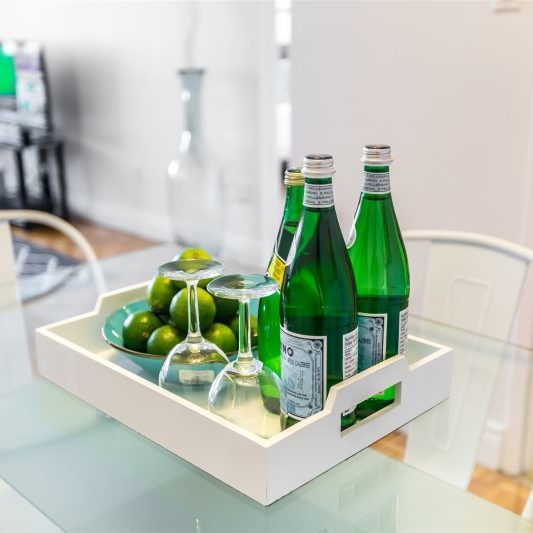 What to Expect When You Arrive
We want your arrival to be as smooth as possible, so we'll ensure that you have all the information you need to get into your Parkdale rental and make yourself feel at home. Three days ahead of your reservation, we'll send you an email with all the important details. This will include how you enter the building, where to get your keys, how to adjust the heating, and any other essential details to help you get into your new short-term home and how to make your stay comfortable.
All of our rental properties are fully furnished and include standard features like premier Rogers cable and high-speed wireless internet. If you're moving in with your family, let us know ahead of time as we can provide cribs or playpens upon request to be ready when you move in.
We also provide a variety of additional services, for a fee, that will help to make your transition stress-free and can even pick you up from the airport to bring you to your new home. We can also help ensure you have all the essentials, like a toothbrush or groceries, available and provide housekeeping on a schedule that fits your lifestyle so you feel at home from the minute you get in the door.
Because we know that long-term or permanent housing near Parkdale can be hard to find, you may find yourself needing to extend your stay with us. An extension can help to bridge the gap while you continue your search if you haven't found the perfect home, or until your new home becomes available to move in. Luckily, the process to extend your stay is just as easy with Olivia's Housing!
We ask that you tell us right away if you need an extension so we can ensure the availability of your space and that it won't be re-rented to someone else. The more notice you can give us, the better so we can accommodate your needs. While we don't hold dates in advance, we do offer month by month extensions based on your schedule. While we specialize in affordable short term rentals in Toronto, there's no limit on your term, or maximum extension period, so you can customize your stay to your needs. With all the added perks of Olivia's Housing, you may not want to leave!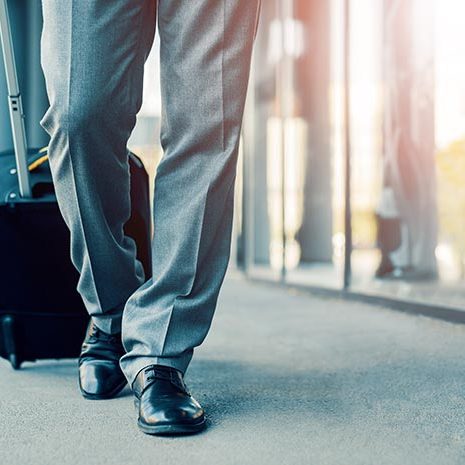 We Make it easy to Find Executive
Housing near Parkdale
When it comes to the best and the most competent short-term housing provider, there is only one name that you need to remember – Olivia's Housing!
Our primary goal is to bridge the gap between luxury hotels and affordable residences to provide our guests with all the comforts of home life. We offer spacious and modern furnished executive housing in Parkdale to meet and exceed the needs of those who are travelling for extended periods.
What separates Olivia's Housing from other temporary housing solutions Parkdale is our careful attention to detail. We understand the needs of people working in business and consulting, and that fully-furnished homes are move-in ready can make all the difference. For those looking for temporary housing fit for families, our homes come complete with decor, utensils and other household goods. For families in between homes, our temporary housing solutions are ideal! You can keep all of your personal belongings packed and ready for your forever-home while using all of the housewares provided in our furnished apartments.
We understand the stresses of moving, whether it's on an individual basis or with a family. Our goal at Oliva's Housing is to provide a one-stop-shop for all your executive housing needs.
If you're looking for affordable executive housing near Parkdale, call Olivia's Housing today at 1-800-288-9894 or email us at info@oliviashousing.com to learn more about how we can help you find your perfect, temporary home!
Affordable Executive Housing near Parkdale